Newcomer
Join Date: Mar 2010
Posts: 14
No Front Speakers
---
ok, so im coming home from work tonight only to find out i have no front speakers. my radio had no sound when i turned the fade to F. This is a factory system, any ideas?



thanks guys




dan
---
Life at full draw Life at full throttle, and life by His Word is the best life to live.............
2008 chevy cobalt
-stock
1988 Ford F-350
-restored
-460 engine
! Bring it on !
and i have a quad and dirtbike lol
Yes, Sadly new speakers are needed. There is no alternative away around this. Thanks GM...
---

Cobalt Specialist
Join Date: Mar 2010
Location: Ohio
Posts: 1,056
times three, your stock ones pooped out, my balt had broke front speakers when i bought it so the dealer threw in a new set, but instead of installing them i upgraded them, and am going to sell the stock ones they gave me. the cobalts have problems with the front speakers, they all go bad
---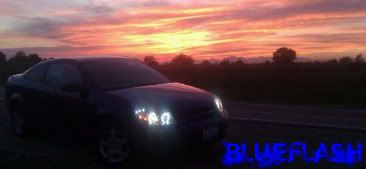 2006 Laser Blue LS -
Wrecked
mmmm rice<3
Join Date: Jul 2009
Location: State College, PA
Posts: 837
I think this is hilarious... if you JUST found out and you didn't even notice... then don't worry about it??

UNLESS you WANT to get/upgrade your sound system...

---------- Post added at 08:21 PM ---------- Previous post was at 08:20 PM ----------

also> my front passenger-side speaker has been making funny noises (buzzing - door maybe?) and clipping before any other speakers..
just recently my driver-side speaker started this as well...



I think my front speakers are dying too...
Forum Regular
Join Date: Mar 2010
Location: Pearl Harbor. HI
Posts: 92
i tried to blow mine just for something to do before i upgraded to my infinity's
---
06 vic red ls, tsudo cat. k&n intake. Eclipse cd3100 w/ipod, Kenwood/infinity speakers w/ infinity 7540a amp, 2 10" polk db 1040 subs w/ rockford fosgate p300-2, lnf springs, 4th Gen Depot Projectors w/ raptor 6000k hid kit.
Posting Rules

You may not post new threads

You may not post replies

You may not post attachments

You may not edit your posts

---

HTML code is Off

---