How to Make Your Low Beams Stay on with Your High Beams
---
You will need a relay for this. A 5 pin 30/40 amp relay will work just fine. Here is the wiring.
Pin 86-ground
Pin 85-High beam turn on
Pin 30-out put Low beams
Pin 87-Constant 12 volt source
Pin 87a-input low beams
You will have to cut the wire for you low beams so that the input (coming from the car goes into pin 87a and then the other wire, the output goes to the bulbs. This method lets you drive with your high beams on as well as the low beams. This is good if you have aftermarket headlights that make the high and low beams to seperate bulbs. Normally the low beams go off with the high beams in a cobalt. This does not affect the daytime running lights since they are always on unless you turn them off. However, if you do turn off the auto lights and then flash your high beams (for example to signal another car) both the low beams and high beams flash. I was unable to correct this with just one relay. In this video, the red light represents the low beams and the blue light represents the high beams.
YouTube - How to wire low beams with high beams
Forum Regular
Join Date: Apr 2010
Location: WATERTOWN, NY
Posts: 96
Sub'd


sweet bro you must of read my mind...
I will be doing this on this weekend....
---

East Coast Cobalts: NY [NNY Chapter Leader]| Northern NY Cobalt Concepts
Veteran
Join Date: Oct 2009
Location: Lake Co. Florida
Posts: 674
thank you man, I have been wanting to do this since I got my projectors, and now I can... does it have to be a certain relay? cause they ones i found at autozone were four pin...
it has to be a 5 pin because you use all 5 pins
Cobalt Master
Join Date: Feb 2010
Location: Middletown, PA
Posts: 1,928
I might have to do this also once i get my projectors.
I just did this today. Great success!!!! Also I am the only 2007 cobalt to my knowledge with the DRL as the parking lights not the low beams, hahahahah damn i'm good
Cobalt Specialist
Join Date: Mar 2010
Location: Ohio
Posts: 1,056
Wanted to do this with my balt, gonna have to see if i can get it done to my eclipse projectors, havent found a how to yet for it
---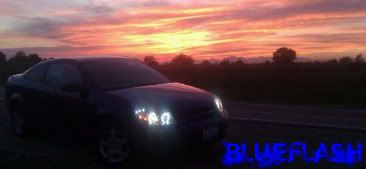 2006 Laser Blue LS -
Wrecked
Veteran
Join Date: Oct 2009
Location: Lake Co. Florida
Posts: 674
Bump for a question. I got a 5 pin relay, and it says one is the ground, one is a constant 12V source, another is a switched source (i'm guessing when the high beams turn on, and the last two are the same output after the switch is activated... WTF, how do I do this? do I splice into my low beam wire or cut it all together?
Posting Rules

You may not post new threads

You may not post replies

You may not post attachments

You may not edit your posts

---

HTML code is Off

---