wow...
---
so i learned today that when you install a aftermarket head unit you need to not be cheep and buy the 115 dollar wire harness. its connected with the airbags and all bunch of crap. if you buy the cheep walmart 10 dollar one, you will short circuit a million things in your coablt. just from my experience. thats what i found out.
---

Join Date: Oct 2004
Location: Southern California
Posts: 1,651
That sucks.. anything damaged?
mmmm rice<3
Join Date: Jul 2009
Location: State College, PA
Posts: 837
that's crazy!!! i'm so glad i got that when i had the money.
---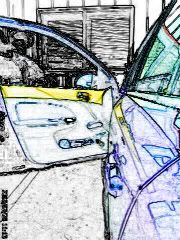 you can be cheap. you dont need a wiring harness, just snip the wires on the factory harness. thats what ive done in the past
yeah but thats sometimes more work




its always more work but its $115 you dont have to spend then
yeah and i love your quote under your signature haha




I've found, do it right or do it at least twice.

GTO 1
---

If You're SCARED... SAY You're SCARED...
Quote:
yeah and i love your quote under your signature haha
why thank you lol. its cause my old car was a 2000 civic and it was pretty quick(I could beat v6 stangs all day and my top speed I'd hit was 227 km/h) but by the time i got my cobalt, it needed a tune up so bad i couldn't beat his 117hp honda fit
...
Posting Rules

You may not post new threads

You may not post replies

You may not post attachments

You may not edit your posts

---

HTML code is Off

---