Newcomer
Join Date: Aug 2009
Posts: 29
6x9s with subs...will i blow the 6x9s???
---
So I just ordered some Kicker 6x9s to put in my car and two people have told me I need to put them in a box or the subwoofers I currently have will overpower them or blow them due to air pressure or something. Neither of them (my buddies) really seemed to know what they were talking about but I was wondering if anyone could elaborate on this. And also, if I did put the 6x9s in a box could the box fit where my stock 6x9s are and not stand out? Thank you for helping!
no thats not gonnna happen, your trunk would have to be air tight but trunks arent because they have a valve to release air when you close the trunk




Newcomer
Join Date: Aug 2009
Posts: 29
alright thank you.
so having the 6x9s back there while the subs are bumping wont mess anything up?
Newcomer
Join Date: Aug 2009
Posts: 29
just two 12" kenwoods with a 1800 watt kenwood amp
nothin too big.....for now
He is right, I have had systems in more then one car and I have never had any problem like that before. The only thing those 6x9's will do is make the interior sound better then the factor ones can.
---
Injen CAI/SRI Intake/2.25" Custom Catback Exhaust/Eibach Sportline Springs/17" Drag Concept Rim/ARK Shorty Antenna/Black Out Tail Lights, Side Markers, 3rd Break Light
2006 Black LS
Forum Regular
Join Date: Oct 2007
Posts: 101
i really liked the stock sound of the original speakers i never changed yes i wanted to in a later time but i didnt mind does need tweeters though
eh the rear stock speakers were crap. Fronts were a little nicer. I liked the pioneer ones I put in back from the SS's package.
---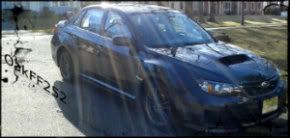 RIP Cobalt Totaled Sept. 2011
Current Car 2011 WRX
Project Victory_Red_SS
Keep the dream alive.
Posting Rules

You may not post new threads

You may not post replies

You may not post attachments

You may not edit your posts

---

HTML code is Off

---