Newcomer
Join Date: Oct 2009
Posts: 5
Swaping Stock Radios
---
is it possible to swap a non aux in coboalt radio for one with the aux in using the same factory wirring harness and plugs?
it is but unless you already have the other one, why not go aftermarket
Newcomer
Join Date: Oct 2009
Posts: 5
i would if it were my car, but my girlfriend "doesnt like the way they look." is it just a direct swap?
Yeah, it is
Do you need one with the aux, cause i got one laying around
_____________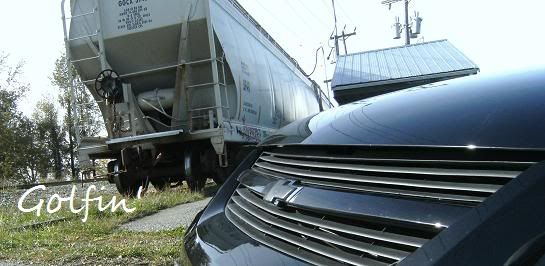 What year car are you looking to put a radio in? The aux. input was on 07+ cars...I'm assuming the car you want one in is 05-06...I'll save you some time and trouble. The harnesses are different and it is NOT a direct swap. You will have to re-pin the wiring harness to get it to work right. It's not worth your time. If you had an 07 base radio and wanted to upgrade to a MP3/XM unit (that's what I did), then it would be easy, but putting an 07+ radio in an 05-06 is nowhere near easy.
On CSS there were a couple people who tried...I don't think they actually got it finished because of how much work it was...your best bet is to get an aftermarket...you can get a nice Pioneer such as this one that will fit in the space...I know at least a couple people have bought it and it's what I'd consider:
Pioneer FH-P8000BT CD receiver at Crutchfield.com
It has aux. and USB inputs in the rear.
---
-Mike
|07' LS Sedan|Ultra Silver|Auto|MTX X Thunderlink|Debadged|35% Tint|Sportlines|Injen CAI|ARK Antenna|ARK STB| OTTP "Street" bar|Bridgestone Potenza RE960AS Pole Position 205-60-15|Hawk PC pads|PowerSlot Slotted rotors|

Not installed yet: Pacesetter Header|Exhaust Depot DP|LSJ Cat-Back|Injen Hydroshield|MSR 045 18x8 Black w/ Red Pinstripe
Newcomer
Join Date: Oct 2009
Posts: 5
it is an 05. Thanks for clearing that up. I will look into aftermarket options that look as close to factory as posible i guess. the pioneer there doesnt look bad at all.
Posting Rules

You may not post new threads

You may not post replies

You may not post attachments

You may not edit your posts

---

HTML code is Off

---