Seen the Other Threads, but DOOR SPEAKERS!!!
---
Alright, I've got the mysterious Door Speaker Phantom.
Believe it or not, it isn't the wiring. I've seen so many thread say it is wires, but it isn't.

My passenger door speaker is out. I pulled the panel, pulled the speaker, and tested the wires. I got signal voltage running through the wires, but no ohms for the speaker. The Magnet is dead. I took my driver speaker and plugged it in to the pass side, and it worked.

I just wanted to say my two cents worth, cause I've searched and most are saying wiring problem or HU failure.

But this site has helped out a bit, I now know what I'm going to do for a mount for the new speakers I'll be getting. I forgot the poster's name, or post topic, but he Dremeled out the old speaker and sanded everything smooth, and mounted the new speaker in the plastic that the old speaker was mounted into.

Steven
thats exactly what i did to put mine in very simple and quick
thats what happened to me in the drivers speaker, I just had to replace it




Veteran
Join Date: Oct 2009
Location: Lake Co. Florida
Posts: 674
See New Thread! Awesome Story...
OP got new ones...closing this thread




---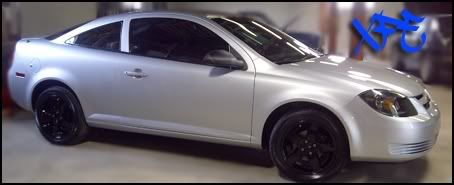 Posting Rules

You may not post new threads

You may not post replies

You may not post attachments

You may not edit your posts

---

HTML code is Off

---