Forum Regular
Join Date: Dec 2009
Posts: 248
Any Suggestion for Ajusting Head Unit for Subs??
---
i recently bought a amp & sub. I need help for ajusting the stock head unit bass, treble, and volume, ect. and for ajusting the bass booster thing that connects to the amp. someone said to keep head unit levels at its lowest and increase the amp and bass booster up.

what should i do, and what is yours set too??

i'm not really asking how to ajust the amp but the stereos bass treble ect bcuz right now it's to "rough" sounding sometimes or just bad sounding, i dont really know how to explain....

if u do know how to ajust the amp plz help too


thanks, Chris
Bump for your answer....im not an audio guy.....sorry




---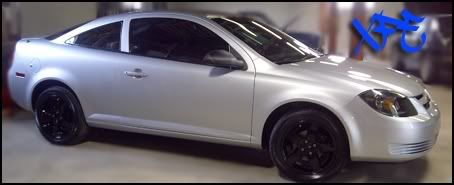 Levee

Join Date: Aug 2009
Location: Battle Creek, MI
Posts: 3,210
Do you have the Premium Sound in yours or regular? If you have the premium, your sub (for the premium) runs off the rear speaker inputs, so to adjust that properly, you will need to turn the bass down a little bit on the speakers, turn the treble up a bit, and adjust your amp to fit the rest.
Now, for adjusting your amp, here is my question. Is your sub distorting?? If so, then you have too much bass input to the amp, and that will be fixed with turning your bass down. If you are looking for more volume with clarity from the sub, turn the bass down a little more on the H/U and turn the radio up to the volume you usually listen to your radio at, then turn the gain up a little bit, and add your bass boost a little for the extra little bit of bass. I would adjust your crossover on your amp to be roughly around 80hz-100hz, as that is a good point for aftermarket subs to be put at for the all around sound. From there you can adjust your amp's tuning better and get the overall sound you are looking for.
Hope this helps, if you have any more questions, feel free to ask.
---
'09 SS/TC - Stolen
Mods
- Injen CAI, CIA MAF Relocate CP's, Dejon FMIC,
Custom 3" DP, 3" Exhaust, GT3076R, Pioneer AVH-4100DVD, Hurst STS, ZZP triple pod, Autometer Cobalt boost/DPIC/WB gauges, Nitto NT05 245/40/18's, H&R Springs, 80:20 Meth Spray
Future - KSport Kontrol Pro Coilovers, 10% Tint, FMIC spray
538whp/501wtq @38 psi on meth and 93 oct on stock ish motor
06 EVO IX MR/SE - Sold
Mods
- *Updated 10/6/13* AEM TRUboost EBC, 4in custom TBE, SD dual 93/e85 tune, ETS 4in Race Core FMIC, Dual Aeromotive 400lph Fuel Pumps, T4 Tubular Manifold w/ dual WG's, FP Super99HTZ DBB Turbo, GSC 274 mivec cams, ARP headstuds/rod studs, FIC 2150cc Injectors, Aeromotive FPR, Aeromotive Fuel Rail, catch can, Mini Battery Kit, Slim Coolant Fan, Kiggly Racing high pressure valve Springs/Titanium Retainers, Supertech Stainless Steel Valves, Dual VTA Tial 44mm WG's, 4g64 Stroker Manley Pistons, 155mm 2.4 LR Manley Turbo Plus I Beam Rods with ARP 625 Studs, 100mm forged non-billet Manley Crankshaft, Full H/E PNP with Port Matching, Kiggly Racing Girdle, Dual Tial 50mm BOV's, Excedy Triple Disc Carbon HD Clutch, AEM EMS
'95 Ram 2500 Diesel
Mods
- 5in TBE, Boost Elbow set to 28psi, Adjusted fuel pump, Open Turbo.
Future Mods- Super Street Clutch (rated @1400ftlbs tq), 67mm turbo, 160lb valve springs, added timing, tubular exhaust manifold, larger injectors, possible 6 spd swap.
Master ASE Certified Gasoline/Diesel Technician since 2004
Speed Junkies Social Group
Yourcobalt Official Facebook Page!
Syndicate of Tuners Official Page! Up and going again as of 1/11/13
Click here to PM me if you have questions or issues!
Forum Regular
Join Date: Dec 2009
Posts: 248
ima copy and paste this and print it out bcuz without looking at the amp i have no clue what ur talking about lol but once i take a look i'll now.

i have this pink paper that came with the sub and it shows what to ajust the amp to, but it isnt exact. for example- it says between 6 and 10. so thats what i was also trying to get right, but as of now it is at "6" out of 10.


btw...those numbers were just made up.

ima respond back in around an hour and say if it helps
Ive always just run like 0 bass out of the speakers and cranked the subs. you really have to tune each set up differently though because nothing's the same
mmmm rice<3
Join Date: Jul 2009
Location: State College, PA
Posts: 837
Quote:
Ive always just run like 0 bass out of the speakers and cranked the subs. you really have to tune each set up differently though because nothing's the same
x2 except, i usually put the base at +3 but reguardless. its usually how you like to hear it. yea, there are right and wrong ways to set it up, but get it in the general area and then make it like you want it.
---
i messaged you with an answer to this after u asked me, you gonn a post a thread for evry question? guess you didnt like my answer enough...oh well.
the preferre option here is just to purchase an aftermarket head unit, you cant do anyting with the stock head unit for adjustment, w/e u have your subs set to, it what you get. I have a Pioneer double din P4000dvd hea unit and it has every option possible for audio setup. my best answer: purchase an aftermarket, if your gonna beat with the big dawgs, you gotta buy like the big dawgs. XD
Posting Rules

You may not post new threads

You may not post replies

You may not post attachments

You may not edit your posts

---

HTML code is Off

---