Stock Pioneer Sub Install
---
i have a 09 lt with the basic sound setup, so no bass, i got a stock cobalt sub enclosure, the one that sits on the left side of the trunk and a ok amp thats been in 5 of my buddys past cars, i was just wondering if anyone has any imput on how to wire it into the stock system
---
Toyota moving foward, uncontrollably
09 xfe victory red, gmpp intake msw wheels, k sport springs, progress rear sway bar, debadged with black front bowtie, silverstar ultras, pioneer sub with alpine amp, and tinted tails
https://www.yourcobalt.com/forums/veh...wburgh-ny.html
did they just wire the amp after the rear speakers then to the sub, like splise a + and - line from the pos and neg going to and from the rears
---
Toyota moving foward, uncontrollably
09 xfe victory red, gmpp intake msw wheels, k sport springs, progress rear sway bar, debadged with black front bowtie, silverstar ultras, pioneer sub with alpine amp, and tinted tails
https://www.yourcobalt.com/forums/veh...wburgh-ny.html
I am not an audio guy...sorry, can't help.




---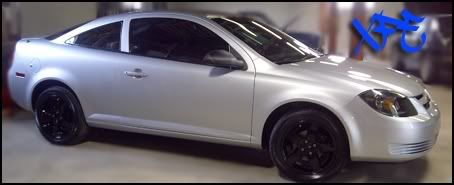 Cobalt Master
Join Date: Feb 2010
Location: Middletown, PA
Posts: 1,928
I was thinking of doing the samething with a stock sub.
Newcomer
Join Date: Jan 2010
Posts: 10
Does the stock sub enclosure mount up inside an LS or LT?
yeah it does i already made sure of that
---
Toyota moving foward, uncontrollably
09 xfe victory red, gmpp intake msw wheels, k sport springs, progress rear sway bar, debadged with black front bowtie, silverstar ultras, pioneer sub with alpine amp, and tinted tails
https://www.yourcobalt.com/forums/veh...wburgh-ny.html
I heard there are special bolts for it I think a DIY is in order from someone I would really like to know cause this is a cheap alternative to a full out system. I mean I have a 2000w pyledriver amp laying around and its not going in anything anytime soon and noone wants to buy.
---
TTR Sway bar, De badged, z-spec intake, DVD player.

"I am by no means an expert in my field of work or play"
Veteran
Join Date: Nov 2008
Location: North Dakota
Posts: 611
---

07' LS 5 spd, bullseye S256 @ 17 psi wut?!, E85!!!, wiseco 8.9:1 pistons, eagle rods, spec stage 3 clutch, TTR motor and tranny mounts, ARK sts, Magnaflow catback, tinted windows, B&G coilovers w/ adjustable camber plates, front bowtie painted black, and ETX ME-2 rims wrapped in 235/40/18 Nitto invos.
---
Last edited by ndbalt07; 02-24-2010 at

06:49 AM

.
Forum Regular
Join Date: Feb 2010
Posts: 114
Im not meaning to hijack your thread, sorry if i do, but I also have the stock pioneer sub and i was wondering if buying an amp for it would make it sound better?
Posting Rules

You may not post new threads

You may not post replies

You may not post attachments

You may not edit your posts

---

HTML code is Off

---