Lookin at Some New Subs
---
Ok so I'll probably be selling my current HU tomorrow (an Alpine CDA-9885) because I wanna upgrade to a double-din style HU and I figured while im doing that I wanna go ahead and overhaul my current system since I'm running off of the first amp and sub I got back in high school and its just not giving me what I want anymore. So I started looking around and I know a few of you guys here like JL audio so I was wondering if these are a good set of subs and if the price is fair.
JL Audio CS210RG-W1v2-2 Sealed PowerWedge™ hatchback-style enclosure with two 10" W1v2 subwoofers at Crutchfield.com
I want a set of subs, not decided on two 12's or two 10's but I'm currently leaning towards the 10's. Also I'm gonna buy an amp to go with it, so if you have any recommendations for that as well im open. My budget at the moment is about 600$ I'm willing to spend on this
---

XBL Gamertag: The Uberklaw
Bump because i know nothing about Audio quality.




---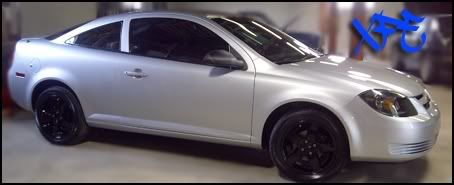 Newcomer
Join Date: Jul 2009
Posts: 13
JL makes some quality stuff, but i think that they are overpriced. I would look at alpine, boston acoustics, polk etc. as well. Those subs would sound better in a bigger, custom box too. Crutchfield makes you pay full price but you can probably find those same subs elsewhere for cheaper.
I was running that exact same set up(but in a different box) and for the money I couldn't find anything better. Alpine makes good stuff but their subs are way overpriced, boston acoustic is the s***iest stuff ive ever heard(along with all the walmart brands), The pioneer premier(only the stuff with premier across the sub) line is good, Hertz is good but like alpine its pricey, Punch isnt great either if you dont go top of line with their stuff... um ya, if your looking at a store, basically dont listen to anything the saleman says because theyre gonna try to talk you into buying what they make the best profit on, not neccesarily what is going to best suit you
jl is a good brand but i think they're overpriced. if i buy off crutchfield i like JBL, obviously cuz i've had JBL for a long time. they're pretty badass and can just keep coming back for more power but the only downside is that the power series is heavy as hell. if i were to recommend some subs from crutchfield i'd say either JBL or JL
---
I gotta tell ya man. I've owned a lot of different subs and JL Audio has outperformed everything. Its for sure worth the extra cash. A good combo for that would be the 500X1 JL amp.
---
Built not bought fully bolted 2.2 and Trifecta Tuned
Authorized Trifecta Reseller In Central Wisconsin
Check out my new showoff thread!!!
https://www.yourcobalt.com/forums/veh...entral-wi.html
Forum Regular
Join Date: Feb 2010
Location: Fishers, Indiana
Posts: 127
I did a total setup of 2 12in W1 with a 1000 watt kenwood amp for $600 even. i bought the subs and box brand new off ebay and bought the amp at a local audio shop. they sounds pretty nice. but then again u can find a setup like my 15in MTX 9500 on craigslist for around $550. id reccomend finding more power on craigslist if u want the most for your money.
---
I purposely down shift when i pass a prius so they can hear me hurting the environment.
Posting Rules

You may not post new threads

You may not post replies

You may not post attachments

You may not edit your posts

---

HTML code is Off

---