Newcomer
Join Date: Mar 2010
Posts: 36
2008-2009 Audio Wiring Differences
---
Hey, I've done tons of searching and can't find what I'm looking for.

Are there differences in the wiring harnesses from the 08 to the 09? I'm wanting to add an Ipod/XM interface to the stock radio, but I'm not sure if the kit for the 08 will work on the 09.

My radio had xm deleted from the factory, but has onstar and bluetooth. It has the radio with the CAT button and aux input.

Thanks for any info.
EDIT: I do believe they are the same from '08 - '09




---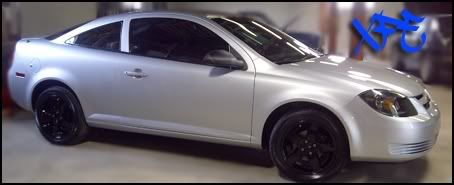 i think they're all the same as well...
Newcomer
Join Date: Mar 2010
Posts: 36
Since the seller of the item didn't think it would work, I have since talked to a dealer about re-installing XM to the car (that was my original goal).

I have read in a thread or two that people were wondering if the factory XM can be added to a car that didn't come with it and it CAN be done by the dealer.

I was quoted about $350 out the door including tax to get the stuff installed. From what I understand, this includes the antenna wire ran to the existing "shark fin" antenna, the XM Module, installation, and reflashing the computer.

The other thread mentioned they quoted them around $800 if i remember correctly, which is outrageous.
Posting Rules

You may not post new threads

You may not post replies

You may not post attachments

You may not edit your posts

---

HTML code is Off

---