Prospect
Join Date: Aug 2013
Location: Cleveland
Posts: 13
Bluetooth 2010 Cobalt LT
---
Okay, I've seen many threads on this subject, but I have not seen a definitive answer from anyone. I just bought a 2010 Cobalt LT with cruise control in the steering wheel, but no bluetooth or audio controls. I would like to have OEM bluetooth in the car, and to add in those controls. I found a set of buttons, and the trim (Though I may just take a Dremel to the trim I already have.) and will be installing them soon. From what I have gathered, the buttons are pretty much plug and play, and once installed I will have functioning audio controls in my steering wheel without doing anything else to the car.

The bluetooth is another matter entirely, from what I understand. I have been googleing it for days now, but I have found so much conflicting information that I have no idea where to start. Some people are saying that you can get bluetooth by having your stock stereo "unlocked" at a dealer. Others are saying that you need to replace the Onstar VCIM with an onstar bluetooth hybrid. The latter seems most likely to me, but maybe you guys will have some more information for me.

If it is indeed the latter, can any of you suggest a decent head unit that will let me use the onstar system for bluetooth (like the oem) and use the steering wheel controls?



Thanks for the help guys!


Edit: NOT looking for ADP2. I only care about using bluetooth for calls.
---
Last edited by Kilokk; 08-19-2013 at

07:59 PM

.
Maybe you just need the proper communication interface.
Circuit/System Description
The Bluetooth ® antenna is a small fixed antenna connected directly to the communication interface module (CIM) and is used to send and receive signals from a Bluetooth ® enabled cellular phone. The antenna utilizes no cabling and is not external to the vehicle.
In order to use hands-free calling, the cellular phone must be paired to the vehicle. Up to five devices can be paired to the vehicle at one time, but only one can be connected at any given time. To pair a phone, the customer must know how to operate the Bluetooth ® functionality of their phone. The pairing process must only be done one time for each phone, unless that phone's information is deleted. For safety reasons, the pairing process is disabled while the vehicle is moving.
---
Every minute spent angry is a happy minute lost for ever and ever!!!
Drives 2016 Cocoa Buick Encore 1.4L Turbo auto KL4CJDSB2GB652675
Drives 2016 Sunset Orange Trax LT1 1.4L Turbo auto 3GNCJPSB8GL142716
Never drive faster than your guardian angel can fly
---
Last edited by Coby7; 08-20-2013 at

05:03 AM

.
I've looked into this myself. I've bought and install a ss steering wheel and wired in factory cruise. You do need the new VCIM as well as the Bluetooth antenna. There used to be a member on css that would sell it as a kit for $200, he's no longer active and you'll be lucky to find it that cheap. The location is under the rear deck and everything should work with the exception of contacting onstar and having them assign the new unit to the car.
Prospect
Join Date: Aug 2013
Location: Cleveland
Posts: 13
Thanks man! I appreciate it! Price seems too steep for an oem setup. Might as well get a new head unit.
Contributor
Join Date: May 2010
Posts: 288
Quote:
Thanks man! I appreciate it! Price seems too steep for an oem setup. Might as well get a new head unit.
Brand new stereo would be cheaper and you'll be more than pleased with other convenient features.
---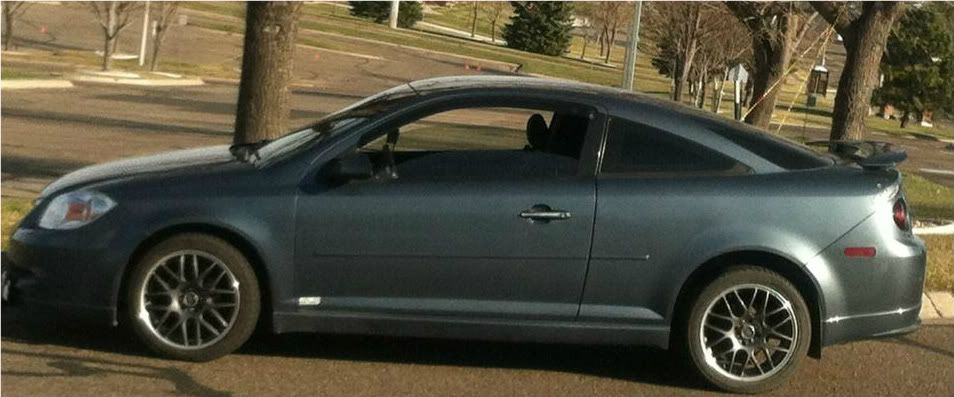 Posting Rules

You may not post new threads

You may not post replies

You may not post attachments

You may not edit your posts

---

HTML code is Off

---