Newcomer
Join Date: Jun 2007
Posts: 23
Head Unit Question
---
First of all, the site is great. I just went and visited the closest Radio Active store location in my area about upgrading my stock cd player to a new alpine head unit.
However, the guy running the store told me that I needed to pay extra for a GM Data Bus Adapter. He told me that it could cost $99, $199, or $299 (Depending on which type I need). I dont remember exactly why he said I need it because it did not make sense to me, but he said that the newer models of GM, especially cobalts needed this upgrade due to some information passes through the stock head unit on my car. Therefore, he said since I am taking out the head unit, I need to install this adapter.
I have installed an alpine head unit on a 97 pontiac sunfire and I did not need this upgrade and this is why it did not make sense. Before I buy into this, I was wondering if anyone could shed some light on this subject. Any advice or information would be appreciated? Thanks.
Newcomer
Join Date: Jun 2007
Posts: 33
They told me the exact same thing, i wanted to install an aftermarket head unit in my 07 balt to run a system off of and radio active told me i needed a special harness in order to do it or else none of my oil information or other dash stuff would work, along with my door chimes and what not. So I'm not sure either,
Circuit City told me the same thing.
Forum Regular
Join Date: Feb 2008
Posts: 57
does your factory head unit have an external amp? if so that is probably why, you can either get the special harness or just run all new wire from your headunit to your speakers, i had a 2000 sunfire gt before with the monsoon radio and i chose to rewire the car.
Newcomer
Join Date: Jul 2007
Posts: 22
SO is there any way we can get a headunit without paying arm in a leg I went best Buy and they told me the same thing.
i got an adapter for mine from crutchfield it doesnt come on in accessory and doesnt stay on like the stock one did after you take the key out. and it didnt cost $99.
---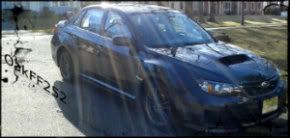 RIP Cobalt Totaled Sept. 2011
Current Car 2011 WRX
Project Victory_Red_SS
Keep the dream alive.
Forum Regular
Join Date: Oct 2007
Posts: 142
You really don't need the adapter unless you want to hear the door chimes and the low fuel alert. its just for pure saftey and won't stop you from using that nice Alpine you have. i have aftermart radio too and when i installed it myself the only wire you leave out from the factory wiring is the Green "Data" wire. i think that green wire also controls the dim funtion for our stock radio too but its unusable on most aftermarket radios.
Cobalt Master
Join Date: Nov 2006
Posts: 1,538
my 06 didnt need it, i installed a pioneer deck with a basic jumper harness, and it all works fine. The car though has an externally mounted amp, and i had to jump my amp wire off of a few different ones to get the amp to work, but nothing else was affected in the install, smooth sailing.
Posting Rules

You may not post new threads

You may not post replies

You may not post attachments

You may not edit your posts

---

HTML code is Off

---