nice. I wish I could fabricate things like that. Then I could get into that field to just work on cars all day, a job that actually involves your brain.
---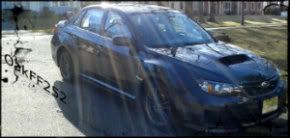 RIP Cobalt Totaled Sept. 2011
Current Car 2011 WRX
Project Victory_Red_SS
Keep the dream alive.
Forum Regular
Join Date: Oct 2007
Posts: 142
very nice!
i love to get something custom done to mount my amp flush in my trunk.
Forum Regular
Join Date: Jan 2008
Posts: 52
Well I would be your guy, for some flush stuff. Other than being in Houston. Its actually easier than it looks. Just takes patience, and balls. I have been doing this for years, and have taught most of my friends how to do there own custom work. You could also look at videos on you tube about audio or box building. Did I mention I also do custom wood enclosures to. Vented, sealed what ever you need...
Good job man....if i could change one thing i would have wrapped that sub in a tan leather to match the seats if possible instead of going with a flat black...not saying that the flat black doesnt look good ...just figure you already have the leather seats..might as well match it ...but good work tho
Forum Regular
Join Date: Jan 2008
Posts: 52
Yeah that was the original plan. Tan leather. Then he wanted it to be red like the car. Then he wanted it to be gloss black. At least I got him to go with matte black instead. I thought the tan leather would have looked sexy myself... But I am in a customer pleasing world, and I can only take my opinions so far with them.
Posting Rules

You may not post new threads

You may not post replies

You may not post attachments

You may not edit your posts

---

HTML code is Off

---