Replacing Front or Rear Speakers 1st?
---
First of all, HI been a LONG time since I've been here. lol

anyways, I am replacing my speakers once again due to them going out. unfortunately, i can only replace one set of them (buying Focal Auditors). so which would be better to replace first, the fronts? or rears?

I also read that some people just disconnected the rears entirely...who's done this? do you like it? ANY input in a timely manner would be appreciated.

Thank you my cobalt family.
---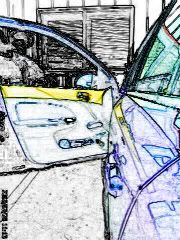 If you have and 07 up and want your chimes to work you'll need to replace front first.
---
Every minute spent angry is a happy minute lost for ever and ever!!!
Drives 2016 Cocoa Buick Encore 1.4L Turbo auto KL4CJDSB2GB652675
Drives 2016 Sunset Orange Trax LT1 1.4L Turbo auto 3GNCJPSB8GL142716
Never drive faster than your guardian angel can fly
i don't care about my chimes working just bc my fronts are still in "good" condition.
I initially wanted the rears replaced but did a little research and that's what i found. okay, just wanted to get a better input from other cobalters before i made a final decision.
Yeah at the time i had no sound coming from the rear but then soon after, the fronts started going out too. Just my luck. so now i was faced with which pair to replace, NOW i got it and gonna go with doing the fronts first. plus their a little less expensive.
---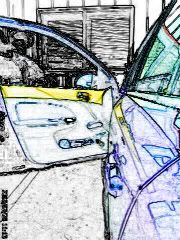 ---
Last edited by prosprite2005; 02-07-2018 at

11:27 AM

.
Prospect
Join Date: Sep 2017
Posts: 14
I would replace the rears first as that is where most of the sound is coming from. I recently replace my entire system and the rear speakers provide the majority of my sound and volume.

Hope this helps.
---
newb - 2005 Cobalt, Base Model, 5 speed. 2.2 Ecotech
Yes, definitely the rears first. Being 6x9s, they carry the majority of the sound. The front speakers help, but they are pointed at your legs, while the rears shoot into the hatch, and bounce off and go directly to your ears.
---
1986 Chevrolet Camaro IROC-Z
- Wrecked/Sold
1998 Chevrolet Cavalier
- Wrecked/Donated
2007 Chevrolet Cobalt LT
- M62 Supercharger, Ported Throttle Body, 42 lb/hr Injectors, Intense 2.9" Pulley, Cobra Heat Exchanger, SS/TC Exhaust, TTR Engine and Trans Mounts, Trifecta Tune, ZZP Header and Downpipe, '08+ FE5 Struts/Shocks, SSC Springs, FE5 Control Arms, SS/SC Front Swaybar, Powell Hardcore Rear Swaybar, 18" MSR 045s, Dunlop ZIIs, Nightshaded Tails/Side Markers, Shorty Antenna, Black Bowties, Black Grilles, Black Headlights, Dual JL 12" w1v2 Subs, A/D/S Front/Rear Speakers, Pioneer 7" Touchscreen, G85 Recaros, Leather Rear Seats, 160 MPH Cluster.
2014 Chevrolet Cruze Diesel
- 17" MSR 013s, Black Bowties, Black Tails, UR Rear Lower Bar, K&N Intake, Trifecta Tune
1981 Chevrolet Camaro Z28
- JVC Ribbon Tweeters, SEAS Mids, Pyle Woofers, Kenwood Tape Deck, Zapco Amp/Equilizer, Ceramic-Coated Longtubes, 2.5" Pypes Stainless Exhaust, Bilstein B6 Shocks, GW U/L Control Arms, Hotchkis Springs Sway Bars, DD HDX Cluster
2017 Chevrolet Volt LT
- Black Bowties
Posting Rules

You may not post new threads

You may not post replies

You may not post attachments

You may not edit your posts

---

HTML code is Off

---