Old
05-02-2009, 04:19 PM
Thread Starter
How-to Install system on stock head unit!
---
:: I DID NOT WRIGHT THIS HOW-TO! All credit goes to effex80 on CSS.net:
So, I have been seeing a lot of people asking about how to do install a system on a stock Headunit.. Well I was doing mine today, and i decided to do a how to on it! It looks so much more complicated than it is. enjoy!
First Things First, The tools you will need are as follows:
Power Drill
10mm Wrench
Wire Splicers
Wire cutters
Phillips screw Diver
Scissors
Zip Ties
Butt Connectors
Terminal Connectors
Line out converter(not pictured)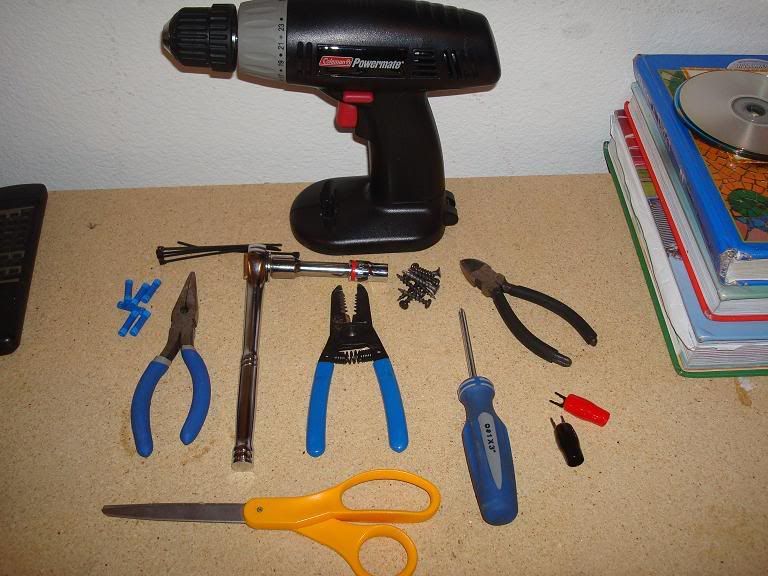 Line out converter
First step: Hooking up your line out converter. Take out the trunk floor thingy. Now Remove the tape off of the stock wiring for your rear speakers.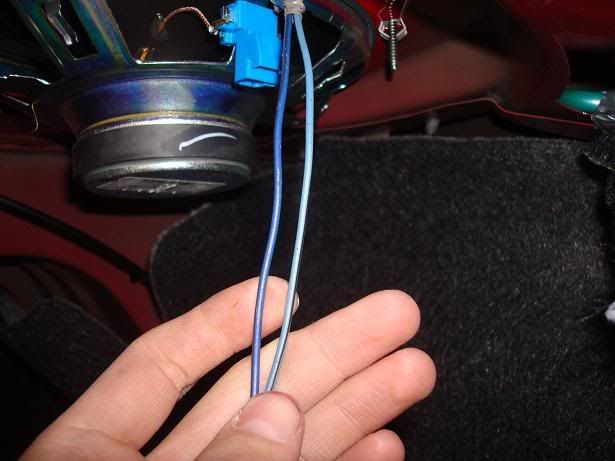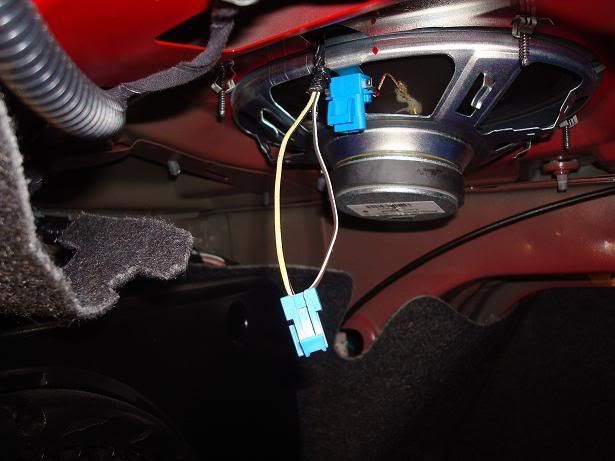 Step two: Cut stock wiring and Twist on speaker wire. (on the right speaker the Teal colored wire is positive and on the left speaker yellow is positive.) Splice the stock harness for the speakers back in and connect together with a butt connector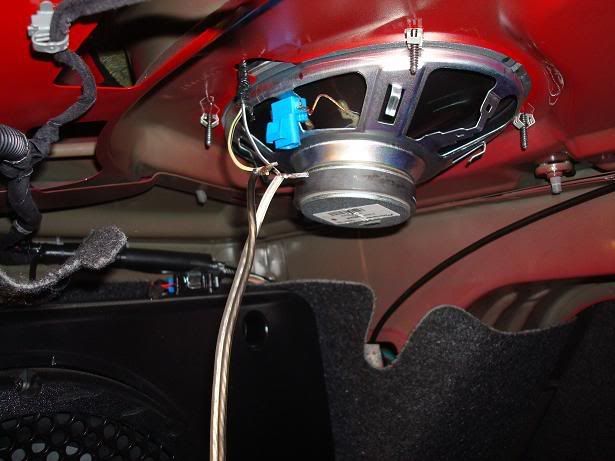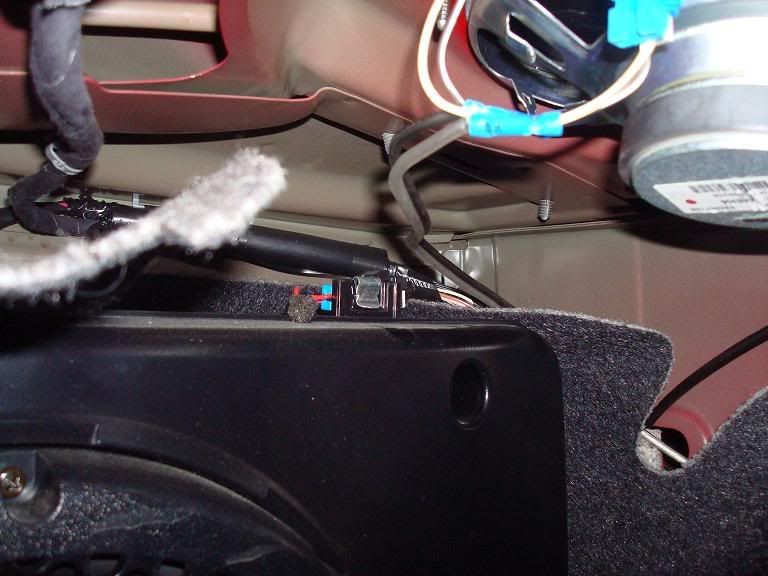 Step three: Remove the cushion to your rear seats (this takes a little bit of elbow grease, you need to fine where it latches and push it and pull up, it will come off). Run the wires you have just spliced in behind the carpet on the walls of your trunk and under the rear seat backrests, and on to the floor of the rear seat cushins. (sorry there wires arent there but that is where they go)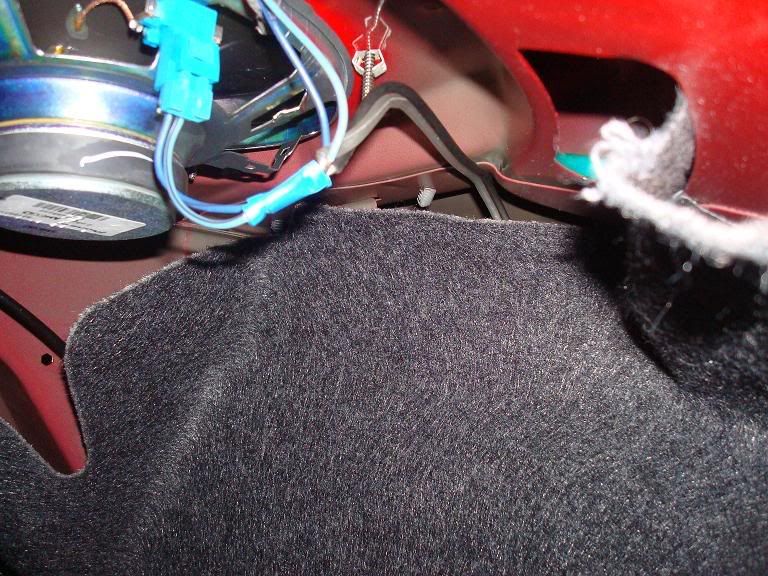 Step Four: Now is when you connect your Converter, By now you should have 2 sets of a pos/neg wire on the seats, one from each speaker. Connect the pos/neg from your ran wires to the pos/neg on the line out converter. (If you purchased your converter from bestbuy there are 3 sets of wires on it. Ignore the brown set, use black and white) The positive wires on our conveter have the black stripe on them. Once that is done you may now connect your RCA signal cables to it. NOTE: Do not put cushin back on just yet, you will want to use your converter to tune your system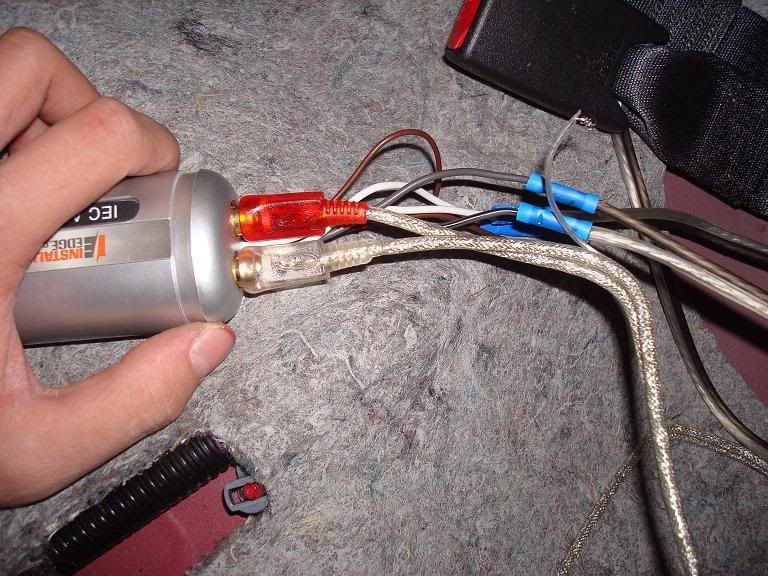 Stop Five: Connecting the ground cable. Since the ground cable I got in my amp kit was only 10 inches and the power cable was 400 feet, I decided to cut some power cable to use as a ground cable. If you look at the battery, you can see where chevy grounds the battery, I just used that for my ground as well. Unscrew that bolt and connect your ground cable. NOTE: The connection I made was very improper, you need to have a connector! I fixed mine 10 minutes later after I bought one. Now crimp on a amp connector to the end of the wire and tuck excess wire in the spare tire bay.
Step Six: Running your power cable. Since our battery is in the trunk, the install for this is remarkably easy. Using your 10mm Socket, unscrew the bolt on the positive terminal. Connect your power cord. Make sure the connector is flush with the battery terminal for a optimum connection. Crimp on a connector like you did the ground and hide the excess wire in the spare tire bay. REMEMBER: This is a HOT wire do not let it ground out or sparks will fly.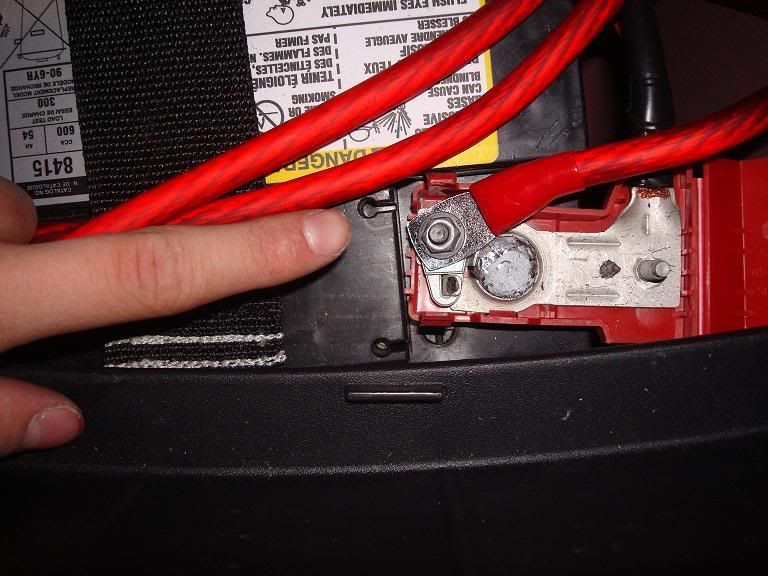 Step seven: Now put your trunk carpet back in, take all your wires and have them just pop out about a foot into the trunk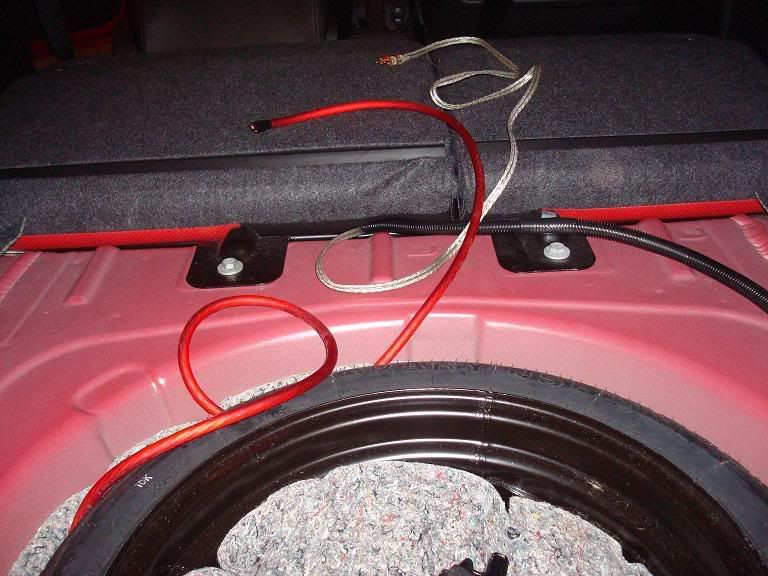 Step seven: Amp sub and box. I like to make them all one unit before they go in the car. So now drill your amp to the back of your box. Measure speaker wire out from the box terminals to the amp terminals, cut to size and connect it. Now, connect the sub to the inside terminals and drill your sub into the box. NOTE: make sure to set the box on something soft so you don't scratch your amp you just put on.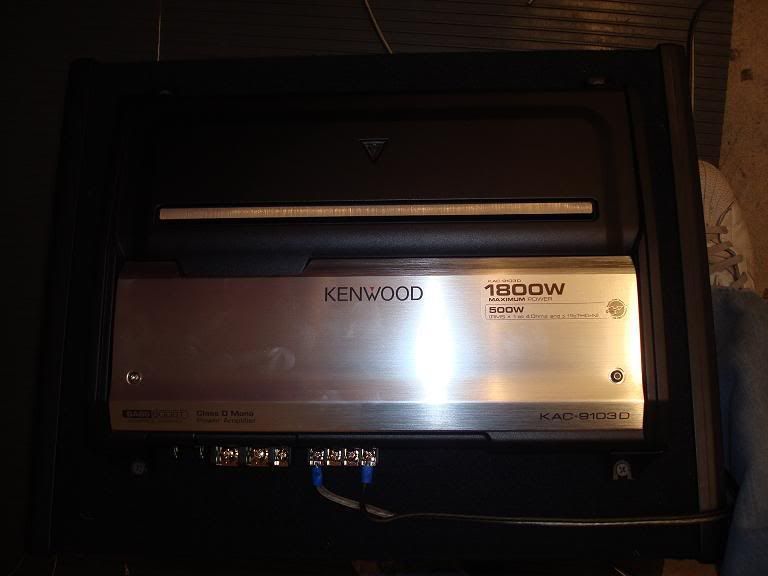 Step eight: Put your sub/box/amp/ combo in and connect all your wires to it
Step nine: Remote wire. I just did a fuse tap. In order to do this go to your fuse box and pick a fuse for a item that only works when your key is on accessory mode. Ex. Wipers. which is exactly what I used. Remove the fuse and put some on the wire in the hole, then put the fuse back in. Now, run your remote wire to your trunk, going under the carpet up front and then tucked under the floor trim. Connect remote.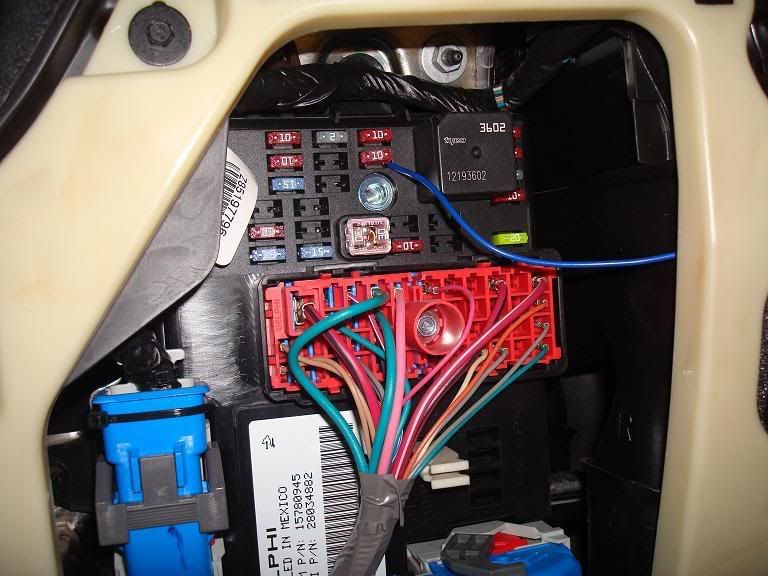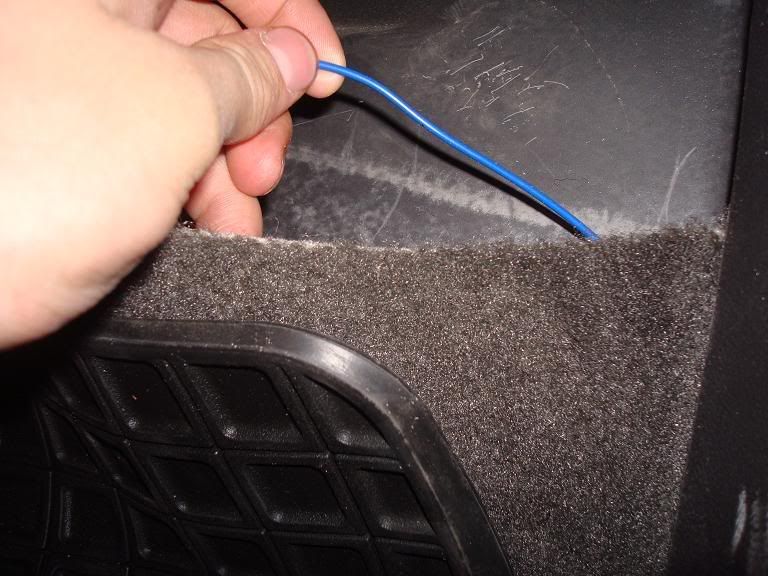 :: I DID NOT WRIGHT THIS HOW-TO! All credit goes to effex80 on CSS.net:
---

"A wise man speaks because he has something to say,
A fool speaks because he has to say something"

OBZ's showoff thread!
Veteran
Join Date: Jun 2009
Location: Anoka, MN
Posts: 653
Are you just taking the rear deck out just so you can hide the converter? Otherwise I don't see why you would need to remove it...
---
R.I.P Han Solo
The slobalt project thread!
That was a waste of time, it's so much easier then that, i have a complete system in my car.
Veteran
Join Date: Jun 2009
Location: Anoka, MN
Posts: 653
Well then instead of just criticizing please just explain...
---
R.I.P Han Solo
The slobalt project thread!
I also agree. Anyone know if there's a good writeup on installing a second battery in the trunk?
Newcomer
Join Date: Aug 2009
Posts: 21
Note, the lack of fuse on the wire tap is dangerous. If that shorts without the fuse it'll burn down.

Note, the lack of fuse on positive is dangerous, if that fuse shorts...
Bump need to find out if thats true
---
My sig thanks to Gcobalt
Posting Rules

You may not post new threads

You may not post replies

You may not post attachments

You may not edit your posts

---

HTML code is Off

---