2008 Cobalt LT Stereo Install (with Pics) :)
---
Thread for removing dash trim is already made.. however let me say that i have no idea how he got them off that easy!
PS. This is a non on star install
I had to almost get help to pull them off lol.
With all the trim around the stereo off, it should look like this. Remover the 4 screws holding the stock deck in place.
once removing the 4 screws, the back of the deck looks like this
Just a close up to help show the back of the stock deck
remove the harnesses and the antenna
This is the harness I used $160... but I suppose it was worth it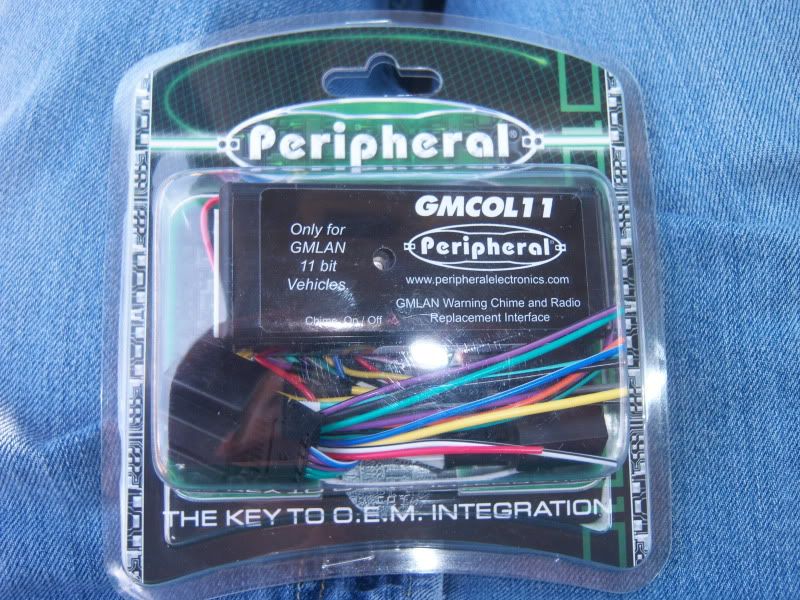 disconnect the battery negative then positive, please do it in that order. You will know if you have done it wrong :P
at this point you can attach the harness to the stock ones. it is impossible to hook them up wrong as they will only fit in the proper ones.
I separated the wires which go to the speakers just to keep things a little more organised. Almost all wires except one just had to be connected to the same color wire
i started stripping and wrapping the like colored wire together as per the schematic. this Sony deck was very easy as the wires were the same colors. This may or may not be the case on other brands
continue connecting all wires until you are left with a blue/white one, which will be your amps remote wire
with everything temporarily connected hook up the deck and insure that everything is working, speakers, sub, door chimes and etc.
YAY FIRST TRY!! lol
Double check that everything is right and nothing was missed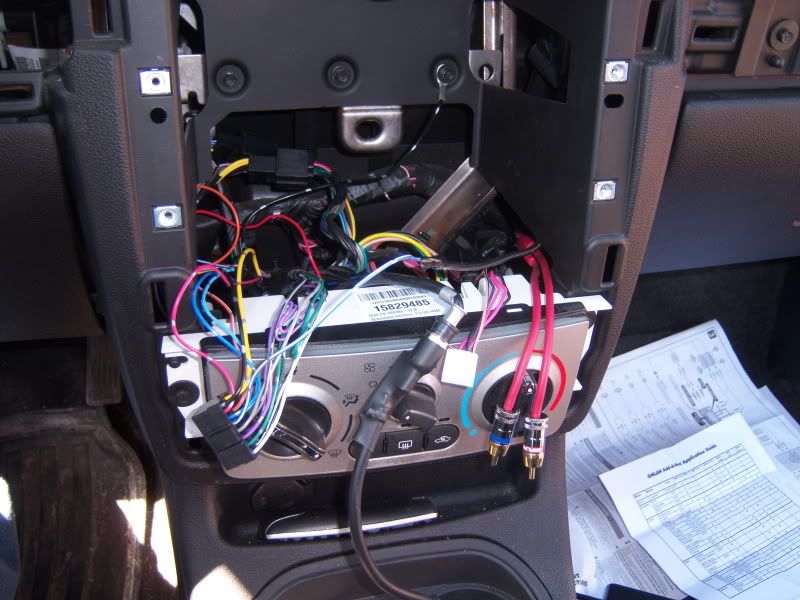 stick your hand in if necessary to insure that nothing impedes the back of the deck
screw it back in using the stock 4 screws that were removed earlier, and put the trim back on in reverse order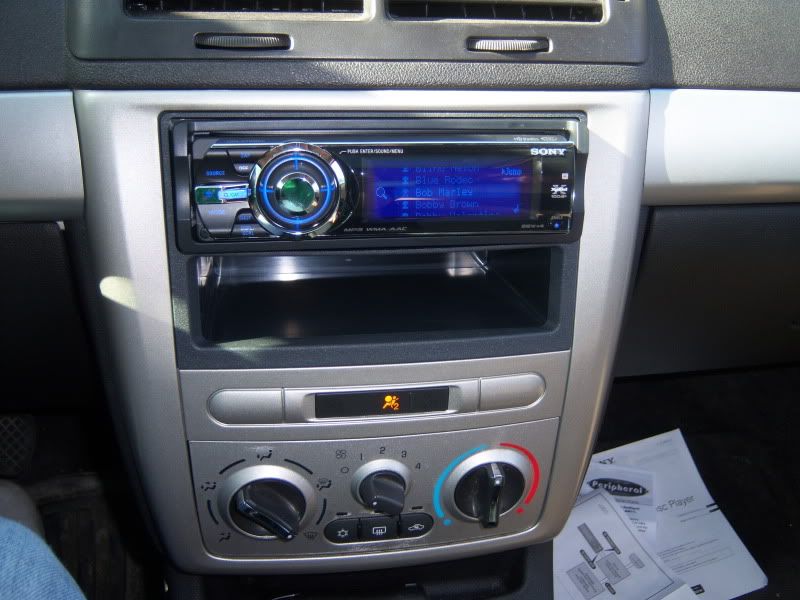 Much sexier
My temporary sub and enclosure, sounds good for now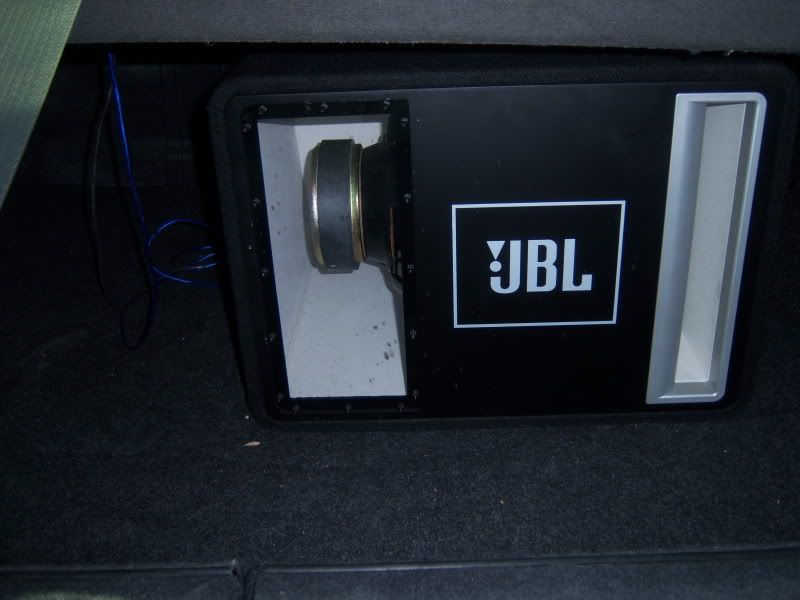 This is the first deck I have ever installed, i did it on my own other than the great help I got reading through this forum. It took me about 2 hours (taking pictures as I worked) With little to no knowledge of stereo equipment. Best $50 I every saved.
If you have any question i will be more than happy to answer them
Darryl
---
2008 Cobalt LT 2.2L L61
let me know if I missed anything
(I know what i missed! running the remote wire and your RCA cables from your amp to the deck... Get them from the back of the deck, to the passengers foot area. The remote wire can be easily tucked under the door trim to the trunk however the RCA's will require a bit more creativity lol)
---
2008 Cobalt LT 2.2L L61
cool. JBL subs hit HARD! but I heard less so in bandpass boxes for some reason. I got 2 of the new GTO's in vented enclosure and they POUND!!! nice pics and great job on the install. now that you've done one, you won't ever want to pay to get another head unit installed in the future! I love car audio installs :D
Cobalt Master
Join Date: Feb 2010
Location: Middletown, PA
Posts: 1,928
I agree.
It's a easy and fun thing to do.
All of my cars but this one i changed the HU.
The HU is only thing in mine for the stereo that is stock is because i like the features that it has such as the RDS, XM, Bluetooth and wheel controls.
And also the stock sub that i bought off ebay.
nice write up. chev definately was nice when they designed the hu set up. definately an easy DIY. unlike the rest of the car lol
Cobalt Specialist
Join Date: Feb 2010
Location: Charlotte NC
Posts: 1,336
anyone have a how-to on hiding RCA cables? lol

Anyone know of any major differences w/ double din's. Install places jack-up the price with doubles, and I cannot imagine why it's be that much more difficult.

I was just about to pay BB $100 for this...seems way to easy. thanks for the write-up.
---
---
Last edited by stickx911; 04-05-2010 at

09:12 PM

.
Sweet write up man, I'm thinking about getting a new deck and I was kinda worried about doing it myself, this helped tamp down those fears for me
Newcomer
Join Date: Feb 2010
Location: NY
Posts: 24
Every stereo install I see on this website has something like that Peripheral box (5th picture) what exactly does that thing do? and do you really need it?

I'm just asking because I have installed an aftermarket stereo before and I did not need anything like that.
the box is what allows you to keep door chimes, and all other sounds that would be lost with a cheap $20 harness. it's just part of the harness

---------- Post added at 03:07 PM ---------- Previous post was at 03:06 PM ----------

sucks not having the steering wheel controls for volume and such, but I do not regret it at all.

---------- Post added at 03:09 PM ---------- Previous post was at 03:07 PM ----------

double din is the exact same, you just use a different spacer/plastic holder. I imagine it would be a little more difficult to get it in there perfect with all the wires but I can't see it being all that hard...

---------- Post added at 03:10 PM ---------- Previous post was at 03:09 PM ----------

Oooo and my sub is a Pioneer in a JBL Bandpass :D
---
2008 Cobalt LT 2.2L L61
Posting Rules

You may not post new threads

You may not post replies

You may not post attachments

You may not edit your posts

---

HTML code is Off

---