2006 SS Supercharged "Modded Alot" $15k In Mods!!
---
OK im selling my SS... I don't want to but i want something new. So im either selling it for $14k or parting it out making it stock and trading it in. Let me know if your interested!
I put my life into this car. It runs great It has 62k miles never drove in the winter. Been garage kept since 2006!
Mods are
K&N Cold Air Intake.
Magnaflow Custom 3in Exaust
Innovate Wideband Controller "Comes with all wires to hook to laptop"
Carbon Fiber Hood
Carbon Fiber Wing
TVS Chrome Supercharger
DC 18" Wheels "New bought in 4-2010 with new tires" (Have receipt)
(2) 12" Pioneer woofers 1400 Watts max
(2) Class D Mono Block 1200 watt pioneer amps
B&M Short Shifter
Stage 2 Computer
HP Tuners Tune
Lowering Kit
Stage 3 Racing Clutch
2.7" Racing Pully
Sparco Custom Made Racing Seats
Sparco Racing Harness
GM Eagle Eyes Halo Headlights
8K HID Headlight Kit
16k HID Fog Light Kit
GMPP Wheel hop kit
Tinted Windows (15% Rears 50% fronts)
Extra parts come with the car
AIT racing ZEN style full body kit
Brand New "in Box never open" LUKE performance Racing Clutch with new slave cyl..
All parts were professionally installed.. Car runs great. Id really have to get rid of it but im looking for something AWD and need a new project! Paint is in great condition also!
The body kit that comes with it will need painted its ready be painted and put on!
PICTURES!!
7-10-2010 pictures by street_racer_inc - Photobucket
This was when it was being built!
Build Pictures pictures by street_racer_inc - Photobucket
Most Recent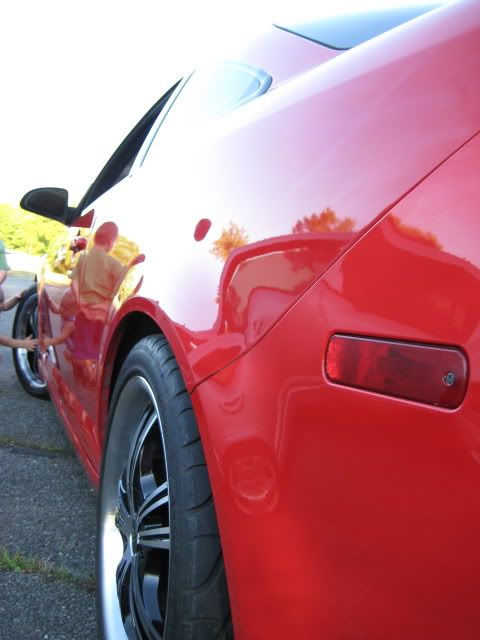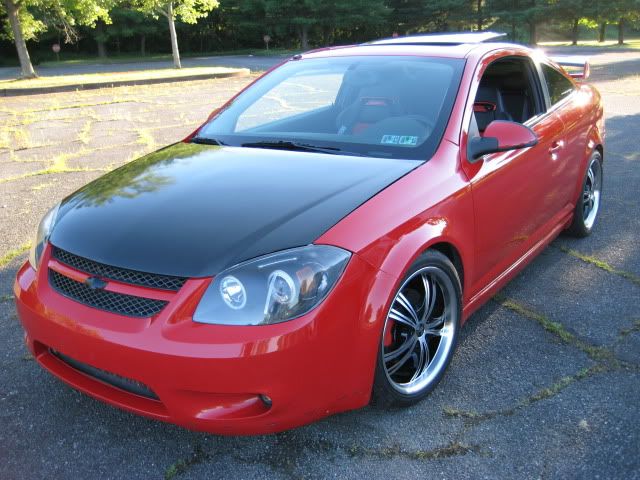 PM me with questions. Car is going to be parted out and stock by next spring!
If you part it out how mUch for the hood
---
Quote:
no b to b's when you're in the v and the a.
not sure. Id rather sell the whole car. ill work on a parts/price list later
dude. keep the balt. pleaassseee?
Cobalt Specialist
Join Date: Mar 2010
Location: Pittsburgh, Pistolvania
Posts: 1,218
Pretty nice... but what happened to the lower lip?
---
GM Stage II | 2nd Gen Projectors | 5000K Low Beams | 3000K HID Fogs | LED Tails| SS/TC Seats
▲RIP 2007 G5: Totalled 1/26/10▲
The lower lip is in the garage lol I took it off the fit the AIT body kit and the clips broke.
Im selling it brian to make room for the new bigger and better project
same as jess's car
Forum Regular
Join Date: Sep 2010
Location: Ft Lewis, Washington state currently.
Posts: 96
wow, beautiful balt!!! still dont like that your gettin rid of it... very sad day.... but im sure the next project will be amazing!!! glws!!! free bumppy
---
(Sig compliments of padlock)
Posting Rules

You may not post new threads

You may not post replies

You may not post attachments

You may not edit your posts

---

HTML code is Off

---