Year 2000 S10 (Looks Like an Xtreme)
---
My buddy is wanting to sell his S10 to get a car. All I can do is tell you basics about it. I can't go into much detail because I don't own it. I will get more info about it on Tuesday. As well as engine shots and interior.
Truck has a custom dark metallic blue paint job. Has some scratches here and there. Definitely fixable. Front bumper does has some paint missing/peeling.
Brakes recently got replaced.
Bluish colored high beams.
aftermarket taillights.
Front calipers have been painted red.
Thats about all I can give you right now. Like I said, will be updating on Tuesday with more info about this vehicle. The truck runs excellent. 5 speed. Price is set at 4,000. Will be willing to drive some distance. If you are in close surrounding state of VA, will be willing to drive some distance. Only pics I have right now... Will update them with ones that are more focused on the truck
Veteran
Join Date: Aug 2009
Location: Hardyville, VA
Posts: 670
I'll let him know

---------- Post added at 10:58 PM ---------- Previous post was at 10:36 PM ----------

pm sent
Forum Regular
Join Date: Oct 2010
Location: i live in lindsay ontario
Posts: 183
trade him for my balt
---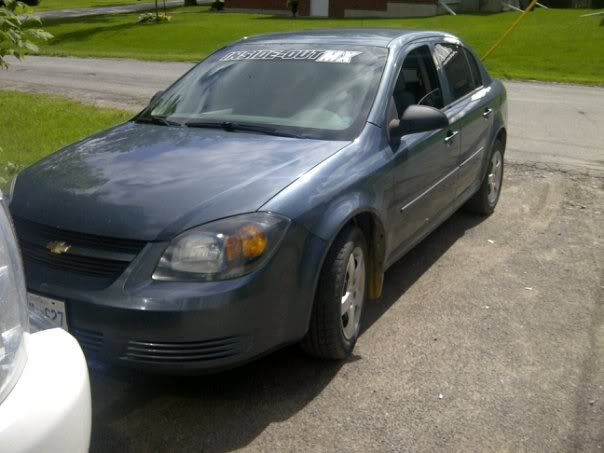 5% tint all windows!
tinted tails, half debaged painted headlights, 12'kenwood hq,6x9's and 6.5's
Posting Rules

You may not post new threads

You may not post replies

You may not post attachments

You may not edit your posts

---

HTML code is Off

---