List of RPO Codes
---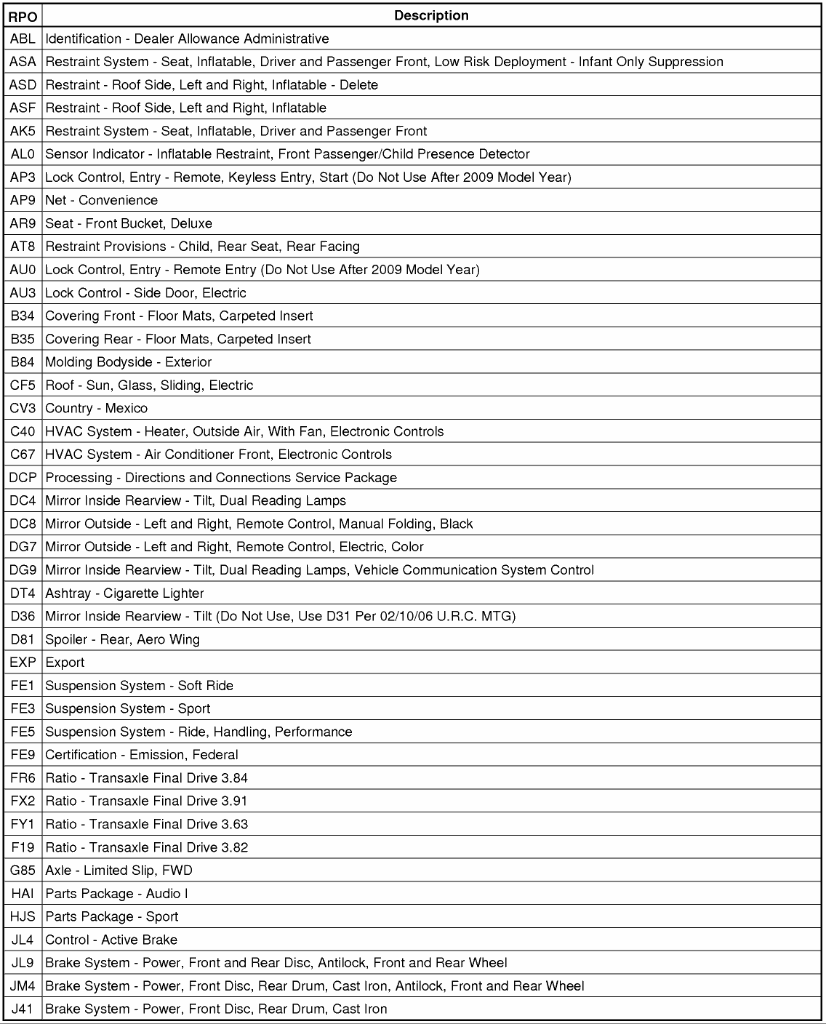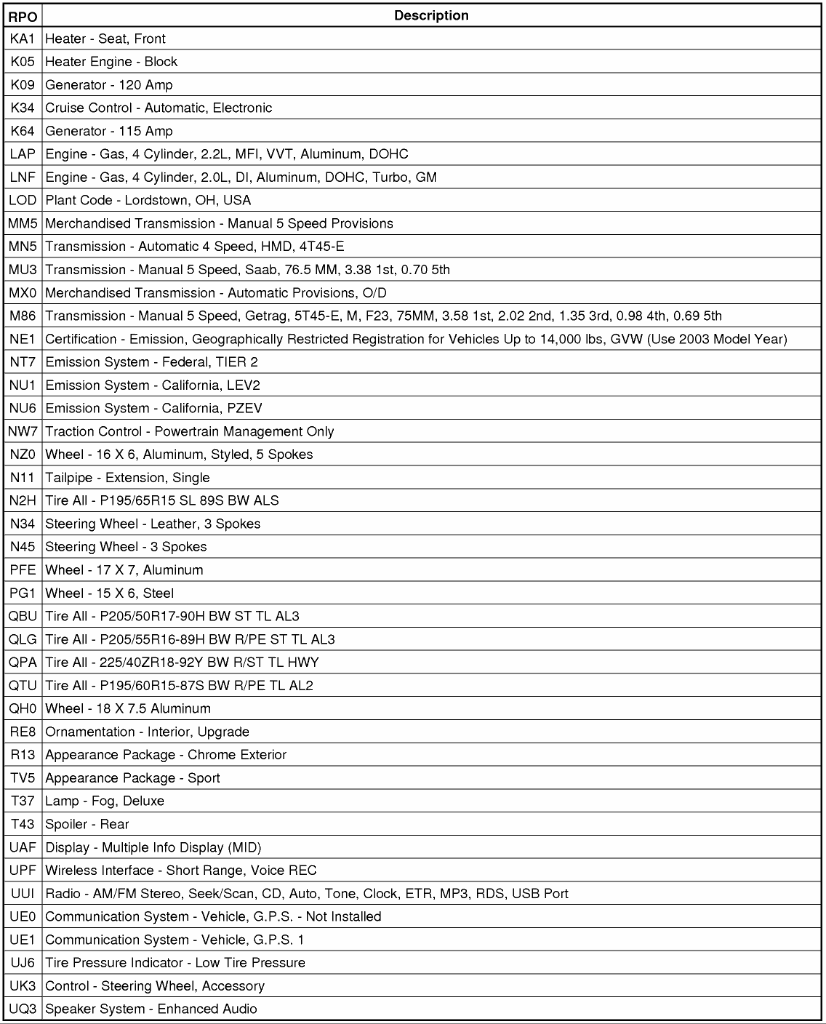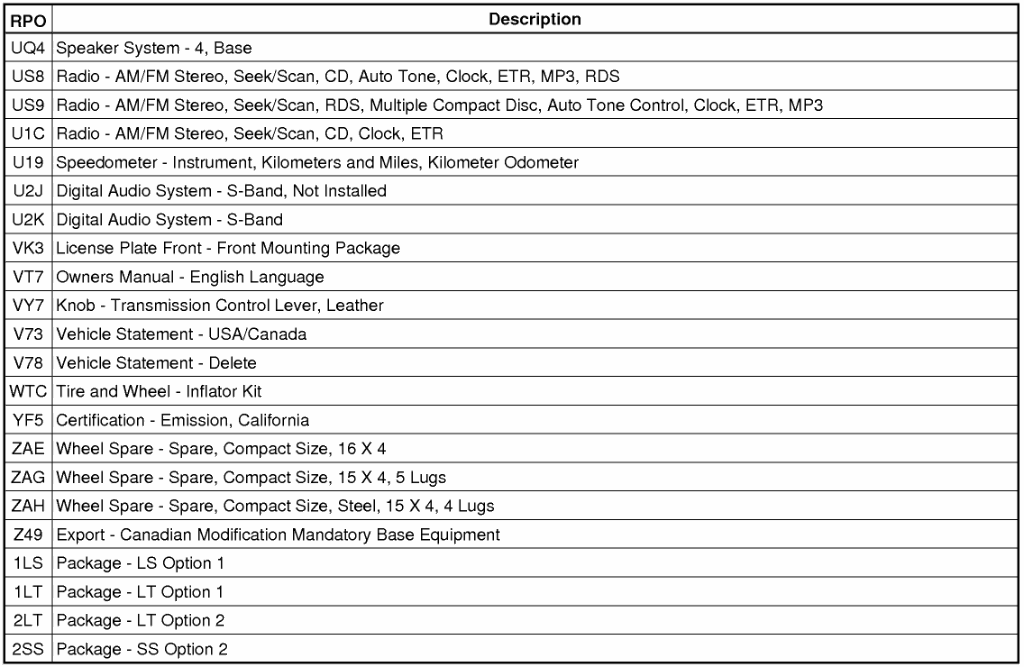 To find the location of the RPO tag, open your trunk, lift the carpet and it's on the left hand side.
---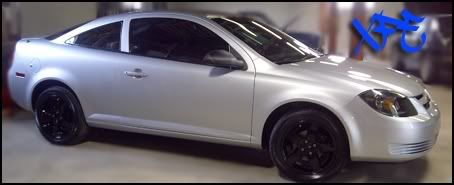 mmmm rice<3
Join Date: Jul 2009
Location: State College, PA
Posts: 837
Quote:
what's a rpo code? when you or the dealership hook it up to the computer and thats the code it throws?
RPO codes are the list of codes that are on that tag located in the trunk that give you a breakdown of different options your vehicle may have.
---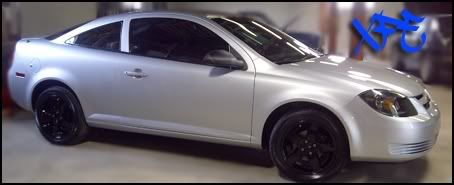 good info. RPO codes help figure out a lot of crap.
Ohhh... I will check all of that today..
---
2009 Silver Cobalt SS/TC
AD1
2006 Red Cobalt SS/SC
:grin:
2006 Black Cobalt SS/SC

PSN: RauLiTo_SS
Here is the complete list of GM RPO codes in .pdf form. If you don't know what your codes mean they are all here and up to date as of november fisrt 2013.
http://www.longroof.info/pdf/rpo.pdf
---
Every minute spent angry is a happy minute lost for ever and ever!!!
Drives 2016 Cocoa Buick Encore 1.4L Turbo auto KL4CJDSB2GB652675
Drives 2016 Sunset Orange Trax LT1 1.4L Turbo auto 3GNCJPSB8GL142716
Never drive faster than your guardian angel can fly
Posting Rules

You may not post new threads

You may not post replies

You may not post attachments

You may not edit your posts

---

HTML code is Off

---