Ugggggghhh!!!!!!!!!!
---
winter mode SSSSSUUUCCCCCKKKSSSS
just ranting
summer mode
winter mode
---
mods... tinted taillights, 1000 watt alpine mono amp, 2 10 inch alpine type "r" subs, basspro slot ported box, xm radio, alpine 6x9 rear speekers, alpine 6.5 front speekers (both type "s",09SS front bumper and lip,black factory headlights, 12k foglights, 10k headlights, slp catback,fe5 suspension with sportlines,black carpet, painted plastics (black) huge custom pink monster sticker... and ofcourse.... BLACKED OUT!
I dont get it. you swapped your bumper and headlights out for the winter?
---
2006 Cobalt: Bolt On's
Expert
Join Date: Apr 2010
Location: Wisconsin
Posts: 840
X2... looks the same exept lights n front plate...
---
Sig by Padlock
Showoff thread
Forum Regular
Join Date: Sep 2010
Location: Clinton Twp, MI
Posts: 140
and in the first pic it looks like he has no bow tie and the second looks like he has a black one
---
drive it like you stole it!

Sig thanks to padlock
and the weather is 10x crappier
---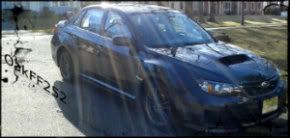 RIP Cobalt Totaled Sept. 2011
Current Car 2011 WRX
Project Victory_Red_SS
Keep the dream alive.
i dont see any change besides the headlights
---
#Winning
Newcomer
Join Date: Dec 2008
Posts: 38
must you really switch a couple parts? its a cobalt.
Posting Rules

You may not post new threads

You may not post replies

You may not post attachments

You may not edit your posts

---

HTML code is Off

---