Lordstown Rolls Out Chevy Cruze Test Model
---
The official launch of the Chevrolet Cruze isn't until April, but the Lordstown assembly plant just rolled out the first test model.

The new car is not for sale, and is made to be disassembled by engineers to trouble shoot any problems. The test cars don't look much like the sleek model that was on display at the Canfield Fair this year, it's basically a bare bones version of the original model. So far, all has gone well with the test car. 100 test models will be by made by the end of the year.
Yep, it is true. They are validation units, not for sale. Built to make sure that if there are any problems during assembly they can be corrected before full time production starts next year. They have a front end similar to the Malibu and the interior is really nice and not cheap. The top level has 9 speakers, 2 tweeters in A-post, 2 front door 2 back door (midrange) 2 sub woofers in rear shelf and 1 sub on top of dash. All pioneer. More leather looking soft vinyl and cloth on dash and interior. No coupes to be built as of yet.
---

If You're SCARED... SAY You're SCARED...
well the end is even closer....thanks. j/p i kinda like em they are growing on me.




---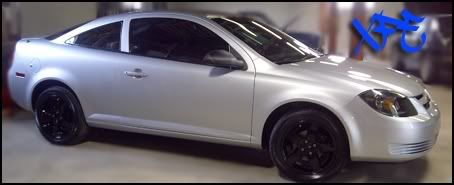 Contributor
Join Date: Aug 2009
Location: Pittsburgh/Plum, PA
Posts: 276
I'm hoping for a coupe, personally...
---
has basically dropped off the face of the planet... moved and still havent had internet installed at the new place
Posting Rules

You may not post new threads

You may not post replies

You may not post attachments

You may not edit your posts

---

HTML code is Off

---