GM Workers In Lordstown Gearing Up For Cruze Production
---
Workers creating a second shift have returned to work at GM's Lordstown, Ohio plant. Jesse Russell reports.

One thousand fifty laid off workers have returned to work at a General Motors plant in Lordstown. Those workers will make up a second shift at the plant as GM prepares for the launch of the Chevrolet Cruze in April of 2010. The addition of the second shift follows the plant reopening in August. The United Auto Workers is hoping that the Cruze sells well enough so a third shift can eventually be added bringing back most of the laid off workers at the plant.
This is great news. I wonder how much it will effect the unemployment rate?




---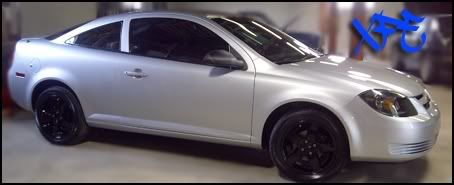 I don't think it will effect the unemployment rate at all in that area. Greater Youngstown area has been hit really hard.
---
09 Cobalt XFE
well atleast 1050 ppl got their jobs back, but they won't be getting a sale with me. Not a fan of the cruze. Specially a 1.4T engine...weird. seems to lack HP. maybe they'll do like with the cobalt and upgrade it almost every year.
yeah !! for the workers getting there job back . but i won't buy one either . im keeping the balt. im a lifer(lol) (sold my 69 firebird to get the balt ) lol im getting another in a few years .not a cruize
Veteran
Join Date: Jan 2009
Location: FL
Posts: 575
you sold your 69 firebird:(
With Cruze Coming, GM Plans 3-week Shutdown
As part of process of launching the new Chevy Cruze, the General Motors plant in Lordstown will shut down for three weeks in March and April.
The plant's currently building the Chevy Cobalt, and production of the Cobalt will stop starting the week of March 1, again for a week beginning March 15 and also the week of April 19.
Around 3,400 workers at the assembly and fabricating plants will be affected.
The shutdowns are necessary to adjust Cobalt stockpiles so that as few as possible are on dealer lots when the Cruze is launched.
With Cruze Coming, GM Plans 3-week Shutdown - WKBN - 27 First News - Local News - Youngstown, Warren, Columbiana, Ohio - Sharon, Pennsylvania
Posting Rules

You may not post new threads

You may not post replies

You may not post attachments

You may not edit your posts

---

HTML code is Off

---