Newcomer
Join Date: Dec 2008
Posts: 19
cel from cai?
---
i installed a cold air intake on my car a few weeks ago, and since then my cel has been going on and off. i took it to my school and the scan tool said its running to lean. will a tune fix this?
this is a common issue. I've heard to disconnect the battery and reset the computer so it can learn the new set up but it doesn't always work.
---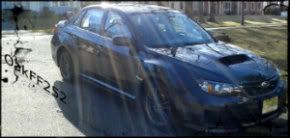 RIP Cobalt Totaled Sept. 2011
Current Car 2011 WRX
Project Victory_Red_SS
Keep the dream alive.
Newcomer
Join Date: Dec 2008
Posts: 19
i tried that, and the cel went away for about a week, then it came back on
Sounds like a MAF sensor problem. Did it get dusty/dirty when you installed the CAI? Is it reconnected properly?
---
2007 LT 2.2
MODS:
GMPP Air Intake * GMPP Extrude Honed Manifold * GMPP Cat-Back Performance Exhaust * Vibrant D/P * Jet Stage 2 Module
MOBIL 1 Synthetic Oil * DC Sport Strut Tower Brace * Color Matched Mirror Covers * EuroAntenna * 30-15 3M FX Tinting
Bridgestone Potenza Pole Position RE960AS on Premium Wheels
Future MODS:
2.4 Intake Manifold Conversion * 2.4 TB * TUNE
Check the MAF and clean it off... See how it performs and what brand intake did you go wiht ?
Newcomer
Join Date: Dec 2008
Posts: 19
no i didnt get it dirty. ill try cleaning it just incase. i have a fujita cold air intake
Fujita intakes are known for this issue quite often and it is said that fitment is another common issue with their product. Have you run into that also?
Newcomer
Join Date: Dec 2008
Posts: 19
it fit just fine when i installed it

Join Date: Jan 2006
Location: Michigan
Posts: 750
Is it an oiled filter or dry filter? The oiled ones tend to cause issues more often then the dry ones.
---
2006 Cobalt LS 2.2L Ecotec
Show Off Thread
hailcesar quote - "I think you got the best transformation from Ls to badass!!!!!!!!!!!!!!"
Newcomer
Join Date: Dec 2008
Posts: 19
its a dry filter. the first time my cel came on i looked at the filter to see if it had any water damage and it dident. so idk whats going on with it.
Posting Rules

You may not post new threads

You may not post replies

You may not post attachments

You may not edit your posts

---

HTML code is Off

---