so much better to have its own thread than part of your showoff thread




Old
03-04-2010, 04:30 PM
Thread Starter
Quote:
i have an 09 ls(has stupid SAI) and just put an injen CAI/SRI. does this mod restrict air flow?

---------- Post added at 12:57 PM ---------- Previous post was at 12:54 PM ----------

also, what did you use to tie down or prop up your secondary air intake(SAI) hose?
No, it doesn not restrict air flow. I used a zip tie to secure the SAI tube.
---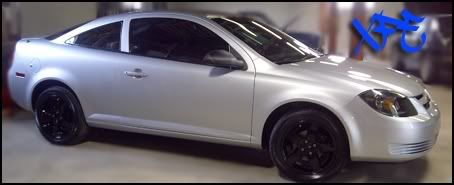 Newcomer
Join Date: Feb 2010
Location: new york
Posts: 4
thanks. im glad your posting all the info and mods to your 09 LS. it has helped me out a lot
Newcomer
Join Date: Mar 2010
Location: Albuquerque, NM
Posts: 48
could you post a parts list for your oil catch can? i noticed you had a few adapters and stuff i cant quite see in your pics. thanks
Newcomer
Join Date: Mar 2010
Location: Albuquerque, NM
Posts: 48
thanks. cool mod. it'll give me something to do my cobalt one weekend without spending hundreds of dollars haha
---
Last edited by XFE; 03-22-2010 at

08:33 PM

.
Old
03-22-2010, 08:33 PM
Thread Starter
Old
03-26-2010, 02:03 AM
Thread Starter
Bump. I added info to the first post




---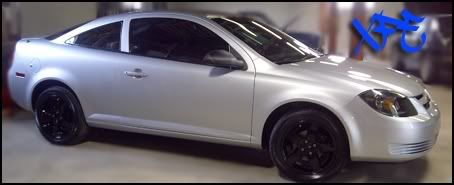 Contributor
Join Date: Mar 2010
Posts: 252
Why does the cobalt not come with PCV filter to begin with? My old car did.
Quote:
Right - but when you have the factory system, it keeps the oil in the engine, just circulates what gets blown by and what not...so I'm wondering if this makes your oil level lower over time...
Actually if I'm reading this correctly (and I am fairly clueless when it comes to cars) This doesn't recirculate the oil back into the system, this mixes the oil with the air and it burns with your gas. So adding this wouldn't change anything when it comes to losing oil or whatnot, just keeps your engine cleaner...
Posting Rules

You may not post new threads

You may not post replies

You may not post attachments

You may not edit your posts

---

HTML code is Off

---