Buy This or Just Filter
---
I wanna get a new cold air intake. take a look at this:
69-4515TS - K&N 69 Series Typhoon Kits, Performance Intake Kit
Would i have to buy that whole thing for 290 dollars or could i just get the filter to get that 6 hp gain? That cold air intake system in the link says it will give like 6.6 hp gain. I wanna know if i just get a filter will that give me that 6.6 hp gain or not?
The K&N is not a CAI, it is only a SRI.

You will NOT get 6hp from a filter only.


If you want a CAI, I would go with the Injen.




---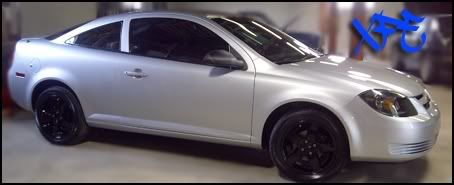 Cobalt Specialist
Join Date: Feb 2010
Location: Charlotte NC
Posts: 1,336

Join Date: Feb 2010
Location: Ontario, Canada
Posts: 1,338
Veteran
Join Date: Mar 2009
Location: Mayville WI
Posts: 567
---
Mods:
Aeroforce Interceptor gauge, Eibach Sportlines, De-badged, 140 mph White Face Gauge Cluster, Silver Star Ultra Headlights, Injen CAI, CF Dash Trim, 5 Spoke Rims, Eibach 25mm Rear Sway bar, SS Upper Grille, Painted Black Bowtie, DC Sports Carbon Strut Bar, Injen Hydro-shield, Emergency Brake Boot, Blue Powdercoated Valve Cover, Black Dash & Center Council, Tsudo Catback, ZZP Downpipe.
Veteran
Join Date: Aug 2009
Location: Hardyville, VA
Posts: 670
ill just have to get a little more cash and get the one i put in the link. that one seems like itd be good. I thought it was a CAI cause it said that was the kind of system it was.
Posting Rules

You may not post new threads

You may not post replies

You may not post attachments

You may not edit your posts

---

HTML code is Off

---