New Intake :)
---
Well, I just installed my new intake. I am really impressed on how much better it made my car sound.
Heres a link to an audio file i recorded of how it sounds.
Anyways, here are some pics for you to enjoy(sorry for the bad quality, my camera sucks)
Before:
Mid-Install:
After:
Spectre Part Numbers:
8876 - coupler
8698 - 90 degree elbow
8136 - air filter
8219 - air intake kit
9405 - MAF adapter kit
42859 - SAI breather filter
Please share what you think. This is my first mod. (im doing the blue sleeving at the same time as this)
---
Last edited by aikinetic; 05-26-2010 at

09:11 AM

.
Forum Regular
Join Date: Dec 2009
Location: New Orleans
Posts: 66
Looks good, I like!
---
Tinted windows (20%), Lowering springs, YC Decals, K&N Intake, DC Strut Tower, Borla Exhaust.
Cobalt Specialist
Join Date: Jun 2009
Location: eastern PA
Posts: 1,286
that def does look and sound nice! is it Injen?
Cobalt Specialist
Join Date: Feb 2010
Location: Charlotte NC
Posts: 1,336
Veteran
Join Date: Mar 2009
Location: Mayville WI
Posts: 567
Quote:
that def does look and sound nice! is it Injen?
Thats not Injen..... But It looks Nice! hows it sound?
---
Mods:
Aeroforce Interceptor gauge, Eibach Sportlines, De-badged, 140 mph White Face Gauge Cluster, Silver Star Ultra Headlights, Injen CAI, CF Dash Trim, 5 Spoke Rims, Eibach 25mm Rear Sway bar, SS Upper Grille, Painted Black Bowtie, DC Sports Carbon Strut Bar, Injen Hydro-shield, Emergency Brake Boot, Blue Powdercoated Valve Cover, Black Dash & Center Council, Tsudo Catback, ZZP Downpipe.
Get Out The Sawzall

Cobalt Master
Join Date: Apr 2010
Location: Sewickley, Pa
Posts: 1,856
Cobalt Specialist
Join Date: Mar 2010
Location: Ohio
Posts: 1,056
He has a sound clip link in his OP, it sounded good to me! Is that just a custom intake, like spectre or something?
---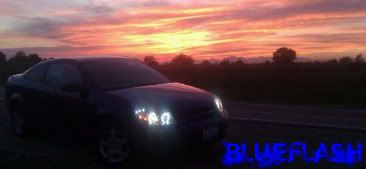 2006 Laser Blue LS -
Wrecked
mmmm rice<3
Join Date: Jul 2009
Location: State College, PA
Posts: 837
Posting Rules

You may not post new threads

You may not post replies

You may not post attachments

You may not edit your posts

---

HTML code is Off

---