Engine Cover
---
Wondering how i would take this off..? I have an the whole cover and it covers my engine, it's just boring >:/ and any side effects of taking it off?
---
remove your oil cap and pull up on it and it will come off
---

East Coast Cobalts: NY | Northern NY Cobalt Concepts
Forum Regular
Join Date: Apr 2010
Location: Elkin, NC
Posts: 167
sounds pretty easy haha, will do tomorrow..
---
Contributor
Join Date: Mar 2010
Location: Portland, OR
Posts: 379
the big black plastic thing? No side effects. Take off the oil cap, then yank off the cover. Replace oil cap. Annnnnnd you're golden.
---
Portland's SS wannabe
'08 Cobalt LS coupe:
Check out my showoff thread!
K&N Typhoon Short Ram Intake
Raceline 17" Type 126 rims
Shift boot stitching mod

yeah it's quite easy, and it def is boring
---

East Coast Cobalts: NY | Northern NY Cobalt Concepts
Veteran
Join Date: Mar 2009
Location: Mayville WI
Posts: 567
Side effects? if your anything like me, you will get sick of looking at the dirty old valve cover and wanna do something with it. After about 10 hrs of hand polishing it came out like this...
---
Mods:
Aeroforce Interceptor gauge, Eibach Sportlines, De-badged, 140 mph White Face Gauge Cluster, Silver Star Ultra Headlights, Injen CAI, CF Dash Trim, 5 Spoke Rims, Eibach 25mm Rear Sway bar, SS Upper Grille, Painted Black Bowtie, DC Sports Carbon Strut Bar, Injen Hydro-shield, Emergency Brake Boot, Blue Powdercoated Valve Cover, Black Dash & Center Council, Tsudo Catback, ZZP Downpipe.
Now that's def a clean valve cover, i gotta get mine cleaned up
---

East Coast Cobalts: NY | Northern NY Cobalt Concepts
Cobalt Specialist
Join Date: Mar 2010
Location: Ohio
Posts: 1,056
I would also recommend if you are going to take your cover off and leave it off, while your oil cap is off, go ahead and twist and pull the oil cap neck off of the valve cover, all it does is extend the height of the cap for the cover. Then you can put your oil cap back on right on the valve cover and it wont look silly
---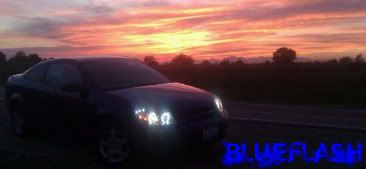 2006 Laser Blue LS -
Wrecked
i painted mine...

I would have polished mine but the metal casting on mine was sooooo bad...lol




---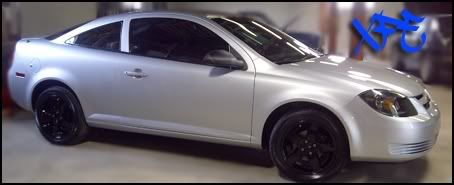 Posting Rules

You may not post new threads

You may not post replies

You may not post attachments

You may not edit your posts

---

HTML code is Off

---