Plastic Under the Hood
---
not sure what to do with all of it....paint, removal, or what im open to suggestions
---
shooky91[09lscoupe]
remove it all and give it to the garbage men as a donation...

---------- Post added at 10:37 PM ---------- Previous post was at 10:37 PM ----------

Don't listen to Jared...




---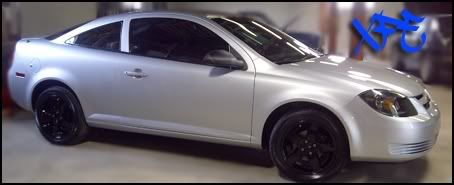 Veteran
Join Date: Mar 2009
Location: Mayville WI
Posts: 567
Remove it!
---
Mods:
Aeroforce Interceptor gauge, Eibach Sportlines, De-badged, 140 mph White Face Gauge Cluster, Silver Star Ultra Headlights, Injen CAI, CF Dash Trim, 5 Spoke Rims, Eibach 25mm Rear Sway bar, SS Upper Grille, Painted Black Bowtie, DC Sports Carbon Strut Bar, Injen Hydro-shield, Emergency Brake Boot, Blue Powdercoated Valve Cover, Black Dash & Center Council, Tsudo Catback, ZZP Downpipe.
bahahahaaha. I like either way. paint or remove i guess.
Newcomer
Join Date: May 2010
Location: Pittsburgh
Posts: 14
sorry to oposers but im painting it. what paint should i use just spray paint or is there acertain type?
---
shooky91[09lscoupe]
Get Out The Sawzall

Cobalt Master
Join Date: Apr 2010
Location: Sewickley, Pa
Posts: 1,856
I say remove it and paint or polish the valve cover, but if you are not going to take the time to do it correctly, just leave the cover on.

P.S. Please do not paint the cover.....but if you want it to look like poop go for it.
P.S.S If you do paint it be sure to add allot of color matched loom, it really helps the whole poop look.
---
Last edited by DROPPEDATBIRTH; 05-26-2010 at

08:01 PM

.
Cobalt Master
Join Date: Feb 2010
Location: Middletown, PA
Posts: 1,928
Here is what I did with my plastic cover.
Posting Rules

You may not post new threads

You may not post replies

You may not post attachments

You may not edit your posts

---

HTML code is Off

---