Downpipe
---
I've had the p0420 engine code for a really long time and i want to get rid of it. i was going to cut out the cat and replace it with a different one but i want to do it right (or as close as i can) i want to replace my stock downpipe with the zzp dp with the magnaflow cat. sorry if this is a dumb question but does it bolt up to the stock header? here's the dp i was looking at
Cobalt & Ion ---> ZZ Performance
. i want to order it soon but i dont wanna order the wrong one. also, would i be selecting 2.5" for the stock exhaust?
---
The code means you have a bad oxygen sensor.

It should bolt right up. Don't go any bigger then 2.5". and if your upgrading your downpipe, your gonna want to upgrade header and the rest of the exhaust as well.




---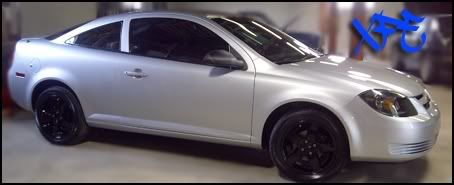 Forum Regular
Join Date: Jan 2010
Location: Pittburgh
Posts: 152
Newcomer
Join Date: Apr 2009
Location: Portland, OR
Posts: 40
.... the code could be from the secondary "dumb" O2 sensor going bad, or it could be due to your stock cat going bad. from experience, your cat will go bad before that sensor will.

When you go with the ZZP header/dp, the dumb secondary O2 sensor will probably continue to throw the code as it'll believe the cat isn't functioning(due to efficiency of the cat). You'll then need to either get Vince to tune it out, or get a spark plug antifouler and go that route to stop the code.
Posting Rules

You may not post new threads

You may not post replies

You may not post attachments

You may not edit your posts

---

HTML code is Off

---