Here's a Idea and a Stupid Question>
---
I'm impressed with the horsepower figures I'm seeing coming from different platforms of the Eco-Tec engine........but I was wondering if anyone is running or has plans to swap a Pontiac Gran-Prix GXP engine in a Cobalt?? Its a 5.3 V8 and is also FWD but I'm not sure if this engine could be mated to a 5-speed or not....if a 5.3 can be shoe-horned in the engine bay I may consider this swap.....I know where a smashed 2005 GXP is......I would imagine torque-steer being a problem but man the pull on this engine bolted inside a Cobalt must be serious.......Any suggestions are appreciated...
Is not worth the time/money/hassle...

If ya got the money...hell...go for it.




---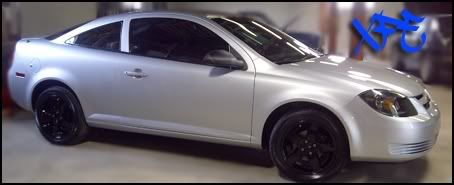 well, the smashed GXP cost $600..from the junkyard, so parts wise I should have everything needed to perform a swap minus tranny/engine mounts.....I might look into this swap once I find an SS four door.....
Your looking at a lot more cash that that dude...




---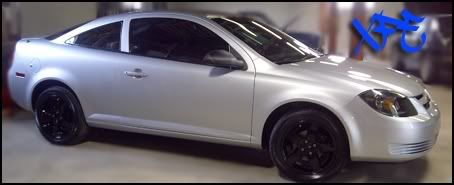 Well fill me in...what else could possibly be needed??? A friend of mine owned two Cobalts and he works at a dealership as a tech.....

---------- Post added at 02:25 PM ---------- Previous post was at 02:21 PM ----------

Im thinking $2,500 tops for this swap considering me and a friend can perform this swap flawlessly and with a donor car already , buying a ton of new parts should be limited...if you have any more input to this by all means dude....
the hubs and axles will bolt right up to the ss/sc knuckles, and the tc knuckles except the tc knuckles will only mate to brembo calipers. the cradle will need modification, no big deal. the engine and trans mount will most likely need to be re located on the frame rails. the oil pan might sit too low, or too high, or it might not fit at all. grab a junk yard cradle from a cobalt and try it out.
---
Thanx, for the input dude......I figured it would fit since the Pontiac and the Cobalt are kinda shaped the same and the cars aren't that different in overall size so.....who knows, we'll see.....Im hoping the pan doesn't sit to low since I have plans on lower the car not much because 19's are the size rim I want to run.....
Forum Regular
Join Date: Jun 2010
Posts: 141
do it, that would be amazing! but space is so dang limited
yeah Im thinking I might need two Cobalt cradles, in case I have to hack one completely to shreds....Im gonna have some trouble sourcing wrecked Cobalts though......

---------- Post added at 02:42 PM ---------- Previous post was at 02:39 PM ----------

Thanx derrbalt...it's just a thought I dont even know if this is gonna work, Im might get all the way up to installing the engine and run into an impossible..so we'll see......I have to find a SS four door first and see what 5 speed/trans I can run with this engine

---------- Post added at 02:46 PM ---------- Previous post was at 02:42 PM ----------

I plan on taking a serious dump on any Honda/ WRX/ EVO whatever number/ and especially SRT4's........
Dude, do it! Then make it look as stock as possible and badge it ad an LS! You'll be an uber sleeper!
Posting Rules

You may not post new threads

You may not post replies

You may not post attachments

You may not edit your posts

---

HTML code is Off

---