Newcomer
Join Date: Dec 2009
Posts: 3
Motor
---
need some input i heard the 2.2 bottom end stronger then the 2.o and 2.4 if so can a 2.2 bottom end go with a 2.0 top end and what would i need to make it happen also would it be worth it as far as power
Veteran
Join Date: Jan 2009
Location: FL
Posts: 575
You heard wrong there buddy
Forum Regular
Join Date: Jun 2010
Posts: 141
if the 2.2 was the stronger motor, then they would've used it for the boosted models.
Cobalt Specialist
Join Date: Mar 2010
Location: Ohio
Posts: 1,056
yeah the 2.2 is the weakest motor, if you turbo it you only get around 8-10 psi boost, and you get much more with the 2.4 and 2.0 motors
---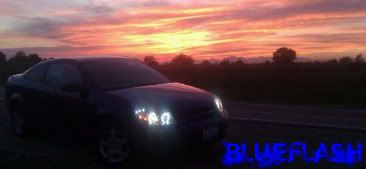 2006 Laser Blue LS -
Wrecked
The rods are the weak point in the 2.2 and are rated to about 250HP - while the crank is rated to 600HP.

The 2.0s are stronger.
---
1986 Chevrolet Camaro IROC-Z
- Wrecked/Sold
1998 Chevrolet Cavalier
- Wrecked/Donated
2007 Chevrolet Cobalt LT
- M62 Supercharger, Ported Throttle Body, 42 lb/hr Injectors, Intense 2.9" Pulley, Cobra Heat Exchanger, SS/TC Exhaust, TTR Engine and Trans Mounts, Trifecta Tune, ZZP Header and Downpipe, '08+ FE5 Struts/Shocks, SSC Springs, FE5 Control Arms, SS/SC Front Swaybar, Powell Hardcore Rear Swaybar, 18" MSR 045s, Dunlop ZIIs, Nightshaded Tails/Side Markers, Shorty Antenna, Black Bowties, Black Grilles, Black Headlights, Dual JL 12" w1v2 Subs, A/D/S Front/Rear Speakers, Pioneer 7" Touchscreen, G85 Recaros, Leather Rear Seats, 160 MPH Cluster.
2014 Chevrolet Cruze Diesel
- 17" MSR 013s, Black Bowties, Black Tails, UR Rear Lower Bar
1981 Chevrolet Camaro Z28
- JVC Ribbon Tweeters, SEAS Mids, Pyle Woofers, Kenwood Tape Deck, Zapco Amp/Equilizer, Ceramic-Coated Longtubes, 2.5" Pypes Stainless Exhaust, Bilstein B6 Shocks, GW U/L Control Arms, Hotchkis Springs Sway Bars, DD HDX Cluster
2017 Chevrolet Volt LT
- Black Bowties
the lsj casting is the best imo. lnf is a beast too and the tuning capabilities are amazing.
---
Newcomer
Join Date: Dec 2009
Posts: 3
it thought the guy was full of crap just wanted to check to see if he was right now what top and bottom end are the strongest in the cobalt
Posting Rules

You may not post new threads

You may not post replies

You may not post attachments

You may not edit your posts

---

HTML code is Off

---