K and N Filter and a Bunch of Other Things
---
well i havent been on in awhile my computer was screwed but anyways over the past few weeks i got a k and n cold air intake and i love it. my car has alot nicer of a tone, its a noticeable difference in performance, i guess it gets better gas mileage (never looked and it wouldnt be fair cause i have been flooring my car ever since) and the instructions on it had pictures and everything on it to the point where a twelve year old kid can do it. besides that, i was in the city and i got a flat cause someone shoved an allen wrench into my tire. idk if it was some ghetto kid pissed cause i can buy my own shit instead of stealing or idk. so i figured it would be a good time to teach my girlfriend how to fix it, rotate tires, and change oil. she did pretty good and she also helped do my intake and is willing to always help on my car. idk i thought it was pretty rare. anyways it was a crap day that turned good.
---
---
Last edited by HappyAssChris; 11-18-2010 at

10:11 PM

.
Cobalt Specialist
Join Date: Nov 2007
Location: Sunshine State
Posts: 1,250
You found a girl to do maintenance on your car? Better hang on to her -- you don't find many girls that share that kind of Car Passion!
LOL!!!
---
Ex-Cobalt Owner
Contributor
Join Date: Mar 2010
Location: Hamburg New York
Posts: 298
hahah i never knew she wanted to she washed my car after too
---
I r jealous, of the girl, AND the the lift in your garage...and those are some nice ass wheels dude...lol
---
2008 Black Cobalt LT Sedan - SOLD
2009 Rally Yellow Cobalt SS/TC Coupe - SOLD
2002 Alpine White Impreza WRX - CURRENT
WOOP WOOP!!! Nice man! hoist in garage FTW!! and girl ftw too!
Contributor
Join Date: Mar 2010
Location: Hamburg New York
Posts: 298
haha they took my forever find. i almost got them in black but when it came time i couldnt find them so i stuck wit that color. and yeah the lift is VERY handie
---
Cobalt Specialist
Join Date: Mar 2010
Location: Ohio
Posts: 1,056
lift is awesome, wheels are awesome, girlfriend is awesome, its looking like a good day
---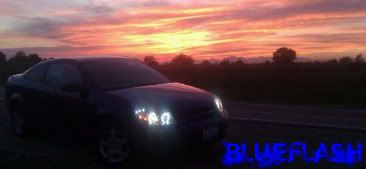 2006 Laser Blue LS -
Wrecked
Veteran
Join Date: Jun 2010
Location: Los Angeles, CA
Posts: 713
does your girl got a sister who lives in the los angeles area? lol.

cool ride, cool set up, cool everything, dude.
u are blessed man lol
---
R.I.P. :(
Hello
Posting Rules

You may not post new threads

You may not post replies

You may not post attachments

You may not edit your posts

---

HTML code is Off

---