Street Legal Intake for Pennsylvania
---
Hello all! This is my first post here so bear with me. I just bought a 2010 cobalt LS (2.2L) and am trying to get the most out of the car in terms of power and gas mileage. Realizing that its not an SS or any other high performance car, I'm not expecting a lot but just want to make the most out of the car. I'm trying to get an intake for my car, but K&N intakes aren't legal in Pennsylvania and that's what my friends and family have been using in their cars for years. I wanted to turn to the community for help and see if anyone could help me find a good intake that is legal in Pennsylvania. Thanks in advance!
There are lots of guys in PA on this forum, so I am sure one of them will help when they see this.

Just a note. A higher flow intake will not give you more mpg. The more air you put in an engine the more fuel the computer puts in the engine to compensate and keep the fuel to air mix right.

Wanting a new intake for power is cool, but there is a reason companies like K&N document power increases, but only hint around at mpg increases...

---------- Post added at 01:38 AM ---------- Previous post was at 01:37 AM ----------

BTW welcome to the forum...
---
Cobalt Specialist
Join Date: Mar 2010
Location: Ohio
Posts: 1,056
I didnt know K&N were not legal in PA, but i know a lot of guys from PA have the Injen CIA/SRI set up on their balts
---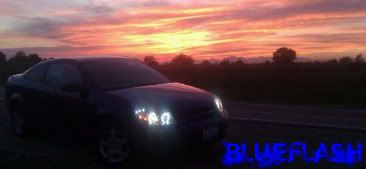 2006 Laser Blue LS -
Wrecked
Newcomer
Join Date: Jun 2010
Posts: 30
Are you saying K&N in general or just the CAI/SRI aren't legal? I've never had any problems, with having K&N replacement filters in any of my vehicles. Granted I live in a non-emissions county.
I'm not sure how hard it is on a Cobalt to swap the stock air box out for a CAI/SRI, but you would have that option at inspection time, go back to stock until you have that nice sticker on the windshield, then swap it back to your setup. I know that practice has worked for many people in the local off-road community( not that I would EVER practice that
).
As far as I know, OP, all aftermarket intakes are Legal. XFE has an Injen, I have a GMPP, jjmarch has a homebuilt. All cars have passed inspection and emissions.
---

Flight Of The Phoenix
Asylum Custom Interiors - Axcelerated Motorsports - TBI Fabrication
Cobalt Master
Join Date: Feb 2010
Location: Middletown, PA
Posts: 1,928
I had K&N on my last car ad had no issues with the emissions inspection. Also my sister has a Fuja F5 on hers and also no issues.
Like the others said it don't mater for PA.

Also my Mpg seemed to go up after getting the GMPP intake and doing the air box mod.
Some it could be to that the car is broken in that my MPG started going up. I only had about 2000 miles on it when i put the intake on.
---
Last edited by bbrewbaker; 07-18-2010 at

06:53 AM

.
Welcome to the forum!

And yes, you can get a K&N and have no problems what so ever. Like stated above, the K&N is 50 state legal.

What part of PA are you from?




---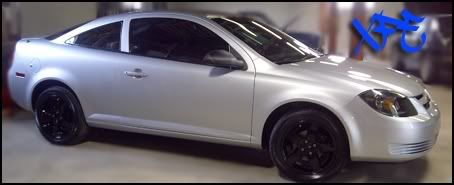 Contributor
Join Date: Jun 2010
Location: Charleston SC
Posts: 302
Newcomer
Join Date: Jul 2010
Posts: 25
Im from fayette county (southwest PA). We dont have an emissions inspection or anything so that's not my worry. My worry is something stupid happening come next year when I get my inspection done. K&N's site states that it isn't legal in all 50 states (
69-4515TS - K&N 69 Series Typhoon Kits, Performance Intake Kit
) . So now I'm at even further of a loss. Which intake can I get (cold air, short ram, or complete cold air)? This airbox mod being discussed, is that the same mod where you remove the silencer?
Posting Rules

You may not post new threads

You may not post replies

You may not post attachments

You may not edit your posts

---

HTML code is Off

---