Do You Think I Gained Any Horsepower?
---
With the few mods I have done?
---
Mods:
Aeroforce Interceptor gauge, Eibach Sportlines, De-badged, 140 mph White Face Gauge Cluster, Silver Star Ultra Headlights, Injen CAI, CF Dash Trim, 5 Spoke Rims, Eibach 25mm Rear Sway bar, SS Upper Grille, Painted Black Bowtie, DC Sports Carbon Strut Bar, Injen Hydro-shield, Emergency Brake Boot, Blue Powdercoated Valve Cover, Black Dash & Center Council, Tsudo Catback, ZZP Downpipe.
5... At the crank... At peak power. If that.
---
2009 Cobalt SS/TC
- Black, Black/Black Int., G85, Sunroof, debadged -
SOLD
Cobalt Specialist
Join Date: Nov 2007
Location: Sunshine State
Posts: 1,250
7.5 WHP -- split the difference of the 2 posts above...LoL
---
Ex-Cobalt Owner
Quote:
7.5 WHP -- split the difference of the 2 posts above...LoL
Win!
---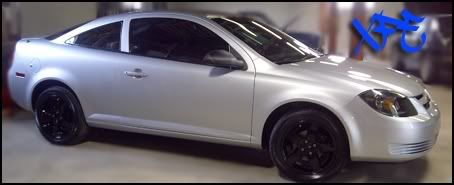 i'll give you a MAX of 6 at the wheels. if even that. to be honest i'd say like 4 lol
Newcomer
Join Date: Jul 2010
Posts: 34
-10
---

"a f**kin cobalt? really? wtf?"
Forum God
Join Date: Feb 2010
Location: KCMO
Posts: 2,204
These 2 posts WIN.
Beyond question. I'm gonna say 3 because 3 is a cool number and no one said it yet.
---
The Racekar - SOLD!
:
http://www.youtube.com/watch?v=fIW9XK_WMR4
2007 Cashmere Metallic Chevy Cobalt LT Sedan
...totaled 04/11/2011
2010 VR Cobalt 2LT Sedan
Debadged, ZZP Intake, Custom 2.5" Exhaust/Borla Pro XS, FE5 Bidnez with KSport Springs.
Previously dumped on BC Xtreme Low's...RIP LOWLYFE :(
Posting Rules

You may not post new threads

You may not post replies

You may not post attachments

You may not edit your posts

---

HTML code is Off

---