Opinions on Cold Air
---
So I'm about ready to start putting some money into my car and have been looking at a bunch of parts. First thing I wanna do is get some cold air flowing. My hearts pretty set on an Injen SP but I keep getting down to that last question and just can't decide. Color. I know it's pretty silly but it makes a big difference to me. Every time I open the hood, I can't decide if I want shiny chrome, or the black to match everything else. Who has the polished finish and is happy with it? Does the finish get messed up quick? Is black just the way to go? Does black look better? And should I not be so quick to grab the Injen SP? Just want to make sure I make the best decision I can with the least amount of money
---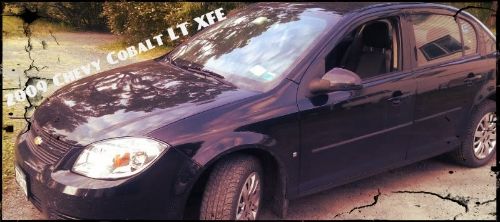 I have a polished gmpp intake and it gets dirty, but you just wipe it off and it looks like new again. Black looks like plastic and I hate plastic all over my engine
---
2009 Ford Escape Limited - 3.0L, 6 speed auto, 4x4, 25/33 city/hwy imp mpg.
2017 F150 XLT-XTR - 5.0L, 4x4, 3.55's, E-locker, xtr chrome package, fx4 off-road package.
20/25 imp mpg
I like my K&N typhoon, it goes with any color
---
2009 Cobalt LS XFE U74
Mods: K&N Typhoon Intake, Option Cat-Back Exhaust, Cosmo Short shifter, Maxxim Ahead 17X7's, MPx shorty antenna, FE5 Strut/shocks, Tein S Techs, Moog endlinks, Moog spring seaters, ZZP shorty header, LSJ downpipe, LNF front grille
Quote:
So I'm about ready to start putting some money into my car and have been looking at a bunch of parts. First thing I wanna do is get some cold air flowing. My hearts pretty set on an Injen SP but I keep getting down to that last question and just can't decide. Color. I know it's pretty silly but it makes a big difference to me. Every time I open the hood, I can't decide if I want shiny chrome, or the black to match everything else. Who has the polished finish and is happy with it? Does the finish get messed up quick? Is black just the way to go? Does black look better? And should I not be so quick to grab the Injen SP? Just want to make sure I make the best decision I can with the least amount of money
say NO to chrome! :p Its all what you want, id maybe go with the same color as your car or one that contrasts it. Dont go black,
---
2005 Stealth grey metallic 2DR Standard Base Model
2006 Burnt Orange 2DR Standard SS
MY SHOWOFF THREAD
I would agree, chrome isnt the choice lol. Plus Injen has that funky restriction elbow shape, the k&n has a smooth 90 bend.
---
2009 Cobalt LS XFE U74
Mods: K&N Typhoon Intake, Option Cat-Back Exhaust, Cosmo Short shifter, Maxxim Ahead 17X7's, MPx shorty antenna, FE5 Strut/shocks, Tein S Techs, Moog endlinks, Moog spring seaters, ZZP shorty header, LSJ downpipe, LNF front grille
Quote:
say NO to chrome! :p Its all what you want, id maybe go with the same color as your car or one that contrasts it. Dont go black,
X2!!!!!!!! Match the color with the car color
---
2009 Ford Escape Limited - 3.0L, 6 speed auto, 4x4, 25/33 city/hwy imp mpg.
2017 F150 XLT-XTR - 5.0L, 4x4, 3.55's, E-locker, xtr chrome package, fx4 off-road package.
20/25 imp mpg
Haha, well matching the color to the car color would be black. I guess if I were to go for a contrast color, I would get red. Somewhere down the line, I want to get black rims with red pin striping around the edge. But I digress, do you have a preferred website with those type of color options and good deals such as free shipping? All I've seen you can get is Black and Polished.

Also, I haven't really seen any K&N cold air. I don't want ram air, just personal preference at this point.
---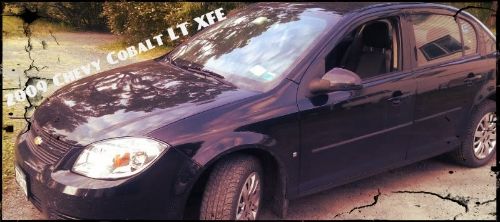 also, make sure your car doesnt have SAI, a little ugly tube on your intake box. then you will be limited
---
WA636R - Switchblade Silver Mt
09 Sedan LT 2.2L LAP......Auto!
MODS:Fe5 TC Shock + Struts\Moog Endlinks\YYZ V1 Springs\SC Gunmetal Wheels. Badmab Shorty Header\GMPP Performance Exhaust\ZZP 2.5 Catted DP\K&N Drop-in filter\High Flow Intake Tube. Gen4 Headlights\6K Low Beam HID\LED 3rd Brake Light\LED Turn Signals,Plate,Trunk, Dome, Reverse, Side-marker\ Debadge "LT" & GM fender badges\Shorty Antenna
Join YC.com on Facebook!
Like YC.com on facebook too!
Yeah, thanks to the great state of New York
I do have SAI. I found a listing on ebay
Injen Cold Air Intake Chevy Cobalt 2005 2010 w Short RAM SP7024BLK Polished | eBay
with the polished intake, but it's like the best deal I can find and free shipping. I think this one is actually compatible with SAI if I'm not mistaken. I asked the seller, so we'll see. I can't think of what else that big ass port on the polished part is.
Just looking at it, that listing is gonna end soon, but they'll relist it, they always do. Makes this overtime I'm about to work worth it in my mind.
---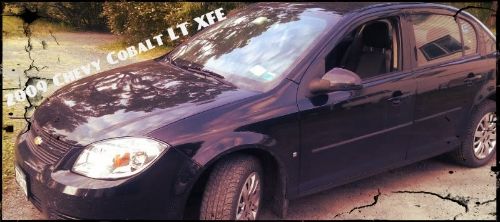 ---
Last edited by kmac; 04-16-2013 at

10:55 AM

.
Black on Black motha sucka!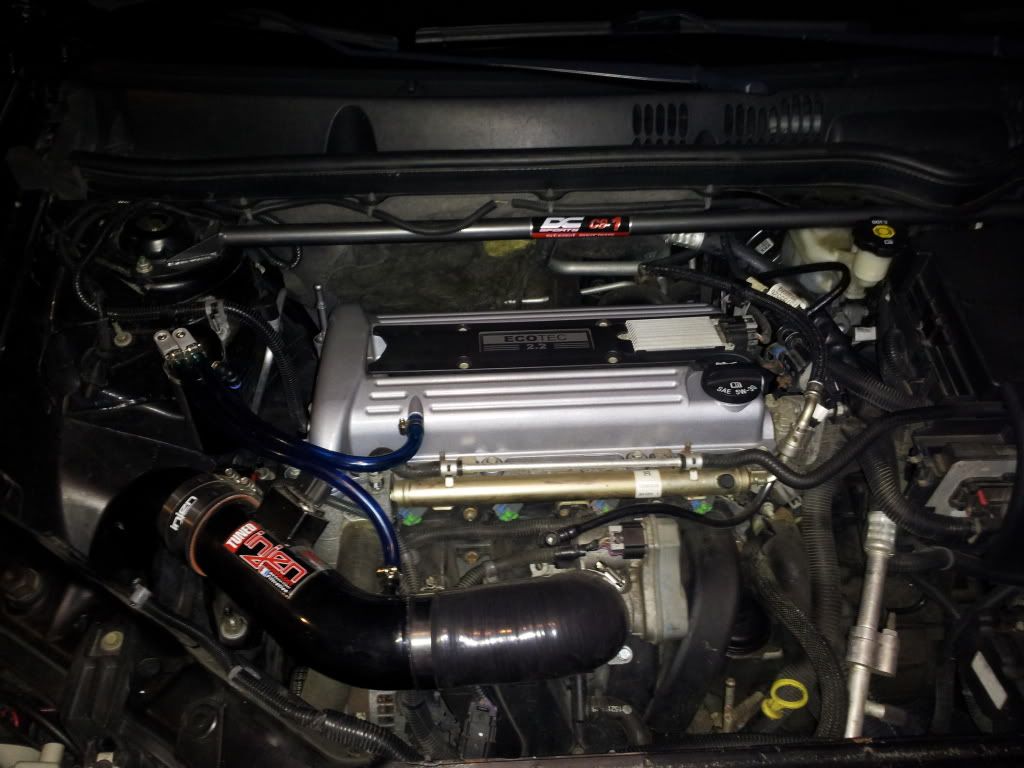 ---
05 Mitsubishi Evolution 8
05 Chevy Cobalt LS (RIP 7/13/2013
)
99 Nissan Altima GXE (Daily)
99 Subaru Legacy (Daily)
07 Jeep Liberty Limited (No longer the tow truck for the balt
)
If you have questions and I'm not on please PM, notifications go straight to my phone 24/7.
My Showoff
Join YC on FB
Syndicate of Tuners.com
Posting Rules

You may not post new threads

You may not post replies

You may not post attachments

You may not edit your posts

---

HTML code is Off

---