Intake and exhaust combo
---
What's up guys, so my extended warranty finally expired, which is why I was holding off on doing performance mods on my car, so now I've got a setup in mind and that's a K&N intake and a Tsudo exhaust, my question is does anyone have experience with the Tsudo? Is it ricer at all? Thanks in advance guys and gals
---
Future mods:
chevy 572 c.i. motor insatall

Join Date: Sep 2009
Location: Milford, CT
Posts: 1,036
I have the tsudo exhaust, I personally love it. It has a nice throaty sound and not ricer. Just have to keep polishing it so as not to get rust, I've heard that it happens to some so I've been anal about it lol.
Sent from
AutoGuide.com Free App
I have the sane set up only thing I have the badmab header and zzp downpipe n I love it
Contributor
Join Date: May 2010
Posts: 288
---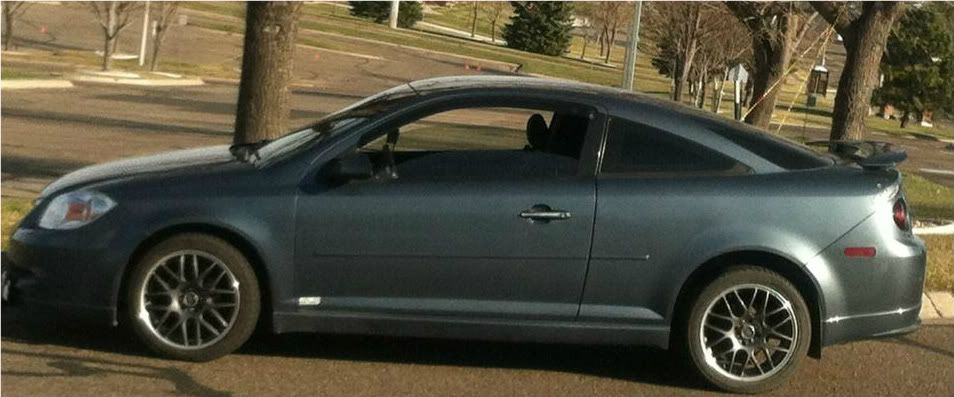 Join Date: Feb 2012
Location: WNY
Posts: 803
Contributor
Join Date: Apr 2011
Posts: 425
Thanks guys so does a header also make a difference in sound also
---
Future mods:
chevy 572 c.i. motor insatall
Yes, the more free flowing the exhaust the louder the sound will be.
---
05 Mitsubishi Evolution 8
05 Chevy Cobalt LS (RIP 7/13/2013
)
99 Nissan Altima GXE (Daily)
99 Subaru Legacy (Daily)
07 Jeep Liberty Limited (No longer the tow truck for the balt
)
If you have questions and I'm not on please PM, notifications go straight to my phone 24/7.
My Showoff
Join YC on FB
Syndicate of Tuners.com
Forum God
Join Date: Feb 2010
Location: KCMO
Posts: 2,204
You waited for your warranty to be up to do bolt-ons?

lol.....

Anyways, I didn't like the noise my Option Racing catback made...was too tinny/raspy for my taste. I like clean sounding cars.

So, I had the second flange welded up, did a v-band for the front flange so it's pretty quick disconnect if need be...and I had a Borla Pro XS welded in with the stock tip as well (since the crappy stainless EBay one started pitting and rusting after a few rains/snows.

I need to get a video up here of it soon...I'm slacking.
---
The Racekar - SOLD!
:
http://www.youtube.com/watch?v=fIW9XK_WMR4
2007 Cashmere Metallic Chevy Cobalt LT Sedan
...totaled 04/11/2011
2010 VR Cobalt 2LT Sedan
Debadged, ZZP Intake, Custom 2.5" Exhaust/Borla Pro XS, FE5 Bidnez with KSport Springs.
Previously dumped on BC Xtreme Low's...RIP LOWLYFE :(
major slackage, i love my stuff nothing but aggresiveness lol
---
WA636R - Switchblade Silver Mt
09 Sedan LT 2.2L LAP......Auto!
MODS:Fe5 TC Shock + Struts\Moog Endlinks\YYZ V1 Springs\SC Gunmetal Wheels. Badmab Shorty Header\GMPP Performance Exhaust\ZZP 2.5 Catted DP\K&N Drop-in filter\High Flow Intake Tube. Gen4 Headlights\6K Low Beam HID\LED 3rd Brake Light\LED Turn Signals,Plate,Trunk, Dome, Reverse, Side-marker\ Debadge "LT" & GM fender badges\Shorty Antenna
Join YC.com on Facebook!
Like YC.com on facebook too!
Posting Rules

You may not post new threads

You may not post replies

You may not post attachments

You may not edit your posts

---

HTML code is Off

---