Does anyone make...
---
A throttle body spacer for the 2.4L SS Cobalts? I know they make them for the SS/SC but I haven't seen any for the SS/NA? I was talking to a friend of mine who has a Tiburon he dropped, had custom dual exhaust work, added a spacer to the intake and throttle body. All were performance parts he added. I was just curious if the Cobalt SS/NA would perform better with the same bolt ons? If possible........ I know on Small Block Chevy's I use to add a spacer below the carb to reduce engine heat to the carb. and increase the intake height for performance.
Just a thought that popped into my head.
---
07' Chevy Cobalt SS - GMPP SRI INTAKE / JET PERFORMANCE MODULE
MYSPACE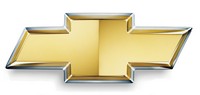 You would have to do some research, i am sure they have them out there somewhere...........

PS. I LOVE your avatar!!!!!!!
When I bought my stage 2 from Jet, I asked about a throttle body spacer for my 2.2. The person I spoke with said they were planning to have some in production in February. Maybe they will have some for the 2.4 as well. Worth a call anyway.....
---
2007 LT 2.2
MODS:
GMPP Air Intake * GMPP Extrude Honed Manifold * GMPP Cat-Back Performance Exhaust * Vibrant D/P * Jet Stage 2 Module
MOBIL 1 Synthetic Oil * DC Sport Strut Tower Brace * Color Matched Mirror Covers * EuroAntenna * 30-15 3M FX Tinting
Bridgestone Potenza Pole Position RE960AS on Premium Wheels
Future MODS:
2.4 Intake Manifold Conversion * 2.4 TB * TUNE
Sounds promising! Thanks for the heads up!
---
07' Chevy Cobalt SS - GMPP SRI INTAKE / JET PERFORMANCE MODULE
MYSPACE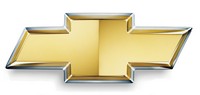 Newcomer
Join Date: Jan 2009
Posts: 11
Check on *************. I think a vendor on there makes em.
Posting Rules

You may not post new threads

You may not post replies

You may not post attachments

You may not edit your posts

---

HTML code is Off

---