View Poll Results

: Rating of product 1-5 (1 being worse 5 being best)

1
1
5.00%
2
2
10.00%
3
1
5.00%
4
7
35.00%
5
9
45.00%
Voters: 20. You may not vote on this poll
Review: VHT Nite Shades
---
Manufacturer Part Number:
Application:
All
MSRP:
$14
Description:
VHT NITE SHADES is a unique transparent black taillight lens coating for creating that custom European styling. When applied to taillights, fog lights or turning indicators, VHT NITE SHADES appears black until they are lit, then the natural red re-appears. Customize lenses for only a fraction of the cost of expensive conversion kits.
How to:
Clean surface with a window or glass cleaner. Shake can for one minute after the ball in the can begins to rattle. Agitate can well. Shake for one minute after marble is heard. Hold can 12 inches away from the lens. Apply in a crosshatch motion, be sure to spray past the lens so that the corners and ends are evenly covered. Apply subsequent coats approximately 10 minutes apart, usually two or three coats will achieve desired look. VHT NITE SHADES should be dry to the touch in about an hour and completely dry overnight. Do not reinstall until coating is completely dry. Apply VHT NITE SHADES to the outside of the lens cover only. Remove lens cover from the vehicle before applying. VHT NITE SHADES is a transparent coating, apply in smooth, even strokes approximately 3 minutes apart. Apply thin coats until a desired darkness is achieved usually two or three coats is sufficient.
*For off road use only*
---
R.I.P Han Solo
The slobalt project thread!
---
Last edited by Admin; 07-26-2009 at

04:22 PM

.
Veteran
Join Date: Jun 2009
Location: Anoka, MN
Posts: 653
Pros: Relatively cheap and IMO changes the look of a car dramatically! Fairly easy to buy now that its getting more popular.
Cons: Experience with spray paint is a must or risk of damaging your lights is easy. The spray nozzle easily clogs allowing the can to spray uneven and with drips. Its for off road use only meaning its illegal in pretty much all 50 states.
---
R.I.P Han Solo
The slobalt project thread!
---
Last edited by slobalt; 07-27-2009 at

10:47 PM

.
Pros: Easy to use; just like spray paint, easy to remove if needed.
Cons: Sometimes hard to find locally
I used this on my Red Cobalt and love it! I used 3 coats.
Tail lights look amazing and the brake lights still shine through!
3 coats=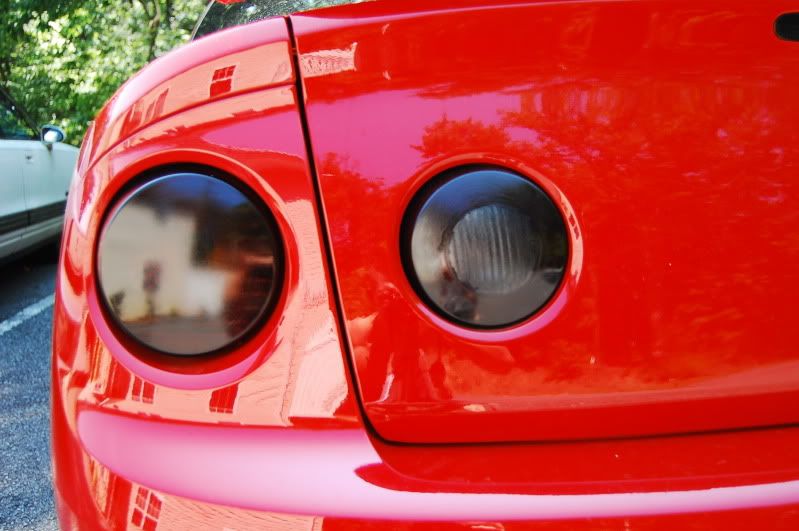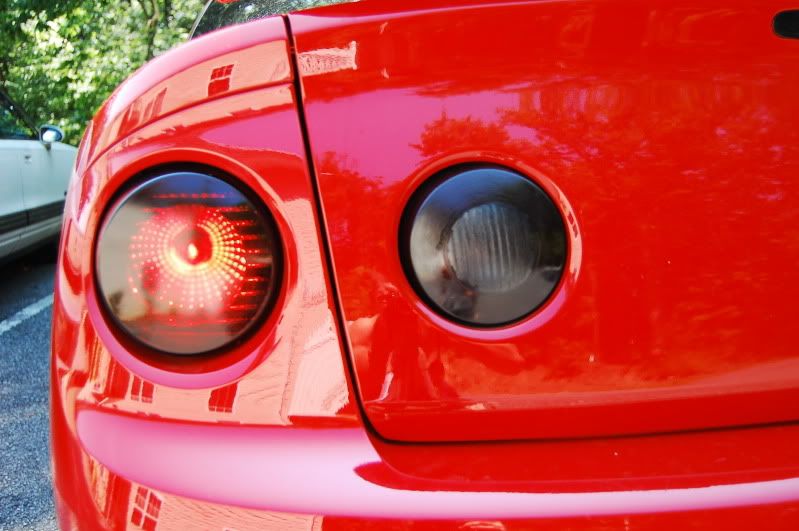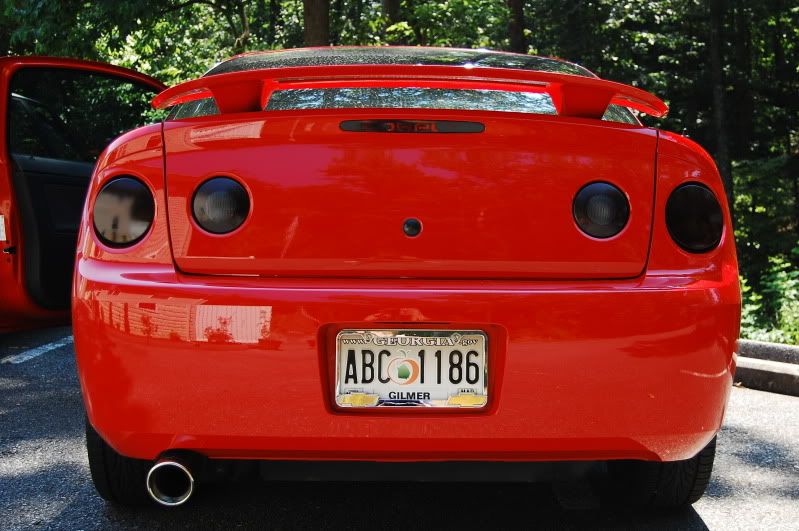 I REDID MY REVERSE LIGHTS: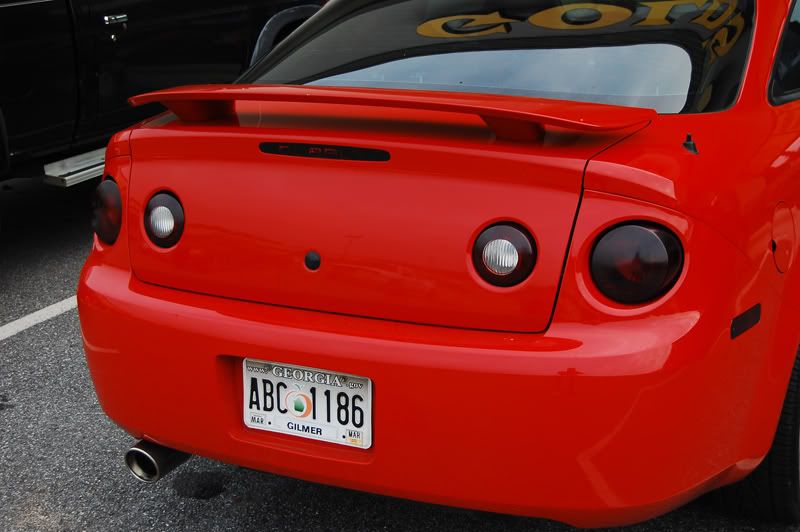 ---
THIS

TO THIS ->>

https://www.yourcobalt.com/forums/veh...nnesaw-ga.html
---
Last edited by GBALT05; 09-27-2009 at

07:58 AM

.
Pros: Very cheap for $8 a can if you find it local. Can dramatically change the appearance of your car. Removable with just some paint thinner if necessary. dries fairly fast. Easy to do.

Cons: Not many people sell it. Not many police officers like it. Can be a PITA if you're not talented with a spray can.
pros: distinctive mod for little money. easy to use.
cons: questionable legality.
Veteran
Join Date: Jun 2009
Location: Seattle
Posts: 600
personally I think night shades are horrible. They are cheap and that's good, but they look cheap and that's bad. tail lights when properly done should look like a mirror not over spray.
Posting Rules

You may not post new threads

You may not post replies

You may not post attachments

You may not edit your posts

---

HTML code is Off

---