How to Make a Short Antenna.
---
I found this on another forum site.
Tools Need: adjustable wrench, some sort of cutting tool, I used a zip disk, tape measure, tape, pliers, paint, grinder or sanding wheel
Ease of Install: easy
Estimated time to install: 1 hour to do, then extra for paint to dry.
Step 1:
remove antenna from car. at the same time also measure where you want to cut it and mark it with tape. I chose 6" form the base.
Step 2:
clamp antenna in a vise and cut at the tape edge, tape both sides unlike me. then the wire wont unravel.
step 3:
Clamp the other end of the antenna in the vice again. with the ball on top.
Step 4:
now take your pliers and twist and pull on the ball. it is a tapered fit. it will pop off takes some effort. so don't be a sissy.
Step 5:
grind the short end of the antenna down to fit the ball, don't make it to slow of an angle or it wont stick properly, it has to be a tight fit. now turn upside down and hit the ball on about 4 or 5 times to makes sure its on good.
Step 6:
now paint that sucker, make it look good.
and you done.
---
Last edited by ClutchFoot; 03-27-2010 at

03:36 PM

.
Forum Regular
Join Date: Feb 2010
Location: Fenton, MI
Posts: 127
nice... i may do this soon, might get lazy and just buy a shorty antenna tho.

also its "hoW to" not "hoT to"...
---
man am i glad i didn't buy an aveo...
questioning the reception for the radio with shorties..... any problems?
Newcomer
Join Date: Mar 2010
Location: Phx, Arizona
Posts: 21
Quote:
questioning the reception for the radio with shorties..... any problems?
I just Bought a MPX Shorty Antenna and the reception got kind of bad. Some spots the reception is good and sometimes its horrible. Kind of Sucks.
I am going to do this. Now that I've seen this mod. I've realized that the normal antenna looks really bad. Has to be done immediately. Thanks for the write up
Get Out The Sawzall

Cobalt Master
Join Date: Apr 2010
Location: Sewickley, Pa
Posts: 1,856
Nice.....Now I know what my Saturday morning project will be.
I just removed the mast completely and placed a vacuum cap over the threads...




---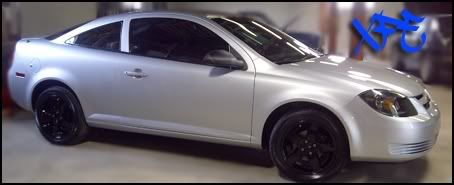 Newcomer
Join Date: Apr 2010
Location: blairsville
Posts: 39
did the mod looks great and there is still radio thank you for that info i would have spent like fifty for a nice on thanks
---
TONY SHAFFER
Cobalt Specialist
Join Date: Mar 2010
Location: Wisconsin
Posts: 1,437
Just did this mod today; looks much better
. I put a vaccum cap on top of the antenna though, lol. You can't really tell unless you look at it up close.
Posting Rules

You may not post new threads

You may not post replies

You may not post attachments

You may not edit your posts

---

HTML code is Off

---