Mirror
---
Does anyone have or seen a cobalt with a m3 mirror or anyother aftermarket also did it look good? If anyone has any picks i cant find any but i am debaiting the m3 or buying the cap for the stock mirror. how much do the caps run for?
---
i got my body color mirror caps for under $30.00 from the dealership i bought my car from
Contributor
Join Date: Oct 2008
Location: Missouri
Posts: 289
thats not bad at all i might just go with that, I'm from missouri to i got my car from LOU FUSZ CHEVROLET, where did you get yours from
---
Quote:
Don't get m3. They don't sit parallel with the floor once installed. They sit upward at an angle
x2... makes em look really awkard
---
ballin outta control in a camo balt
i have the TCS carbon fiber mirrors.. i like em.
---
ballin outta control in a camo balt
you could also paint yours with duplicolor, then clearcoat, then polish them and they look factory for about $10-15 and maybe 2 hrs of work (mostly waiting for the paint to dry.) I also cured mine by using a hairdryer to heat them up a bit for 15-20 min.
---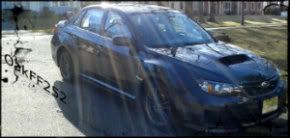 RIP Cobalt Totaled Sept. 2011
Current Car 2011 WRX
Project Victory_Red_SS
Keep the dream alive.
Posting Rules

You may not post new threads

You may not post replies

You may not post attachments

You may not edit your posts

---

HTML code is Off

---