Night Shade on the Headlights
---
Has anyone done this? does it work? how does it look and does it stay?
It really effects the lighting quality. I had a friend do it with big "SS" on them. He still took it off because of lighting quality..
---

"A wise man speaks because he has something to say,
A fool speaks because he has to say something"

OBZ's showoff thread!
Thats what i guess lol just didn't know... am about to do my tails so i just thought why not lol.. good point though... Stupid driver side headlight and foggyness i really don't wanna take it apart lol
I was thinking just like 1 coat over the fronts... but will it look dumb? i mean it will come out clean im pretty good with a can and will it hold up in car washes ya think?
ask gCobalt im pretty sure he did them they look pretty good
I think one light coat will look good. The SS's lights are SLIGHTLY tinted.
---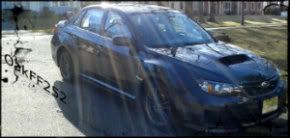 RIP Cobalt Totaled Sept. 2011
Current Car 2011 WRX
Project Victory_Red_SS
Keep the dream alive.
with the nightshade on the headlights i was thinking 1 coat if it looks bad i can take it right off... as far as the tails go do i have to scuff them first or just spray and go?
lol... mine is betsy... she is slow and low and cheap... my car is a HOOKER!!!!
Posting Rules

You may not post new threads

You may not post replies

You may not post attachments

You may not edit your posts

---

HTML code is Off

---