Cleaning Interior
---
What do you all use to clean the carpet in the gray interior.....mine looks hideous!
---
Mods:
Aeroforce Interceptor gauge, Eibach Sportlines, De-badged, 140 mph White Face Gauge Cluster, Silver Star Ultra Headlights, Injen CAI, CF Dash Trim, 5 Spoke Rims, Eibach 25mm Rear Sway bar, SS Upper Grille, Painted Black Bowtie, DC Sports Carbon Strut Bar, Injen Hydro-shield, Emergency Brake Boot, Blue Powdercoated Valve Cover, Black Dash & Center Council, Tsudo Catback, ZZP Downpipe.
I have used the carpet cleaner tht you can find in any auto repair store or WalMart type store, works OK. For bad stains or cleaning have a pro do it.
I do a lot of side detailing along with working at a body shop. I usually do the finishing/wet sanding on the cars but if we get backed up and the detail kid isn't there or needs help, well I help. We use our body shop approved (gotta have it) glass cleaner, it's in a spray foam can and a very stiff bristle brush and scrub. If that doesn't work adhesive remover then window cleaner.

They best way to get it clean it to scrub.

And we have done this on $50,000+ cars so it's up to you to trust it, I use it on my own car too.
Adhesive remover (goo gone, acrysol etc) does work quite well on really dark stains to help remove them. Just make sure you get it all out or it can slowly eat away at the carpet.

For off the shelf cleaner I find that the turtle wax foam interior cleaner works well. Or if you get a spray bottle of water and mix it with steam cleaner soap, spray it on, then go over it again with another spray bottle of just water, scrub then vacuum with a wet/dry vac it works like a half assed steam cleaner. If it's really bad and depending on where you are (you wouldnt want to do this in the middle of winter) use a hose and put a fair amount of water on the carpet (don't do this to your seats), use the turtle foam or steam cleaner soap or adhesive remover OR all of the above depending on how bad the stain is, scrub, vacuum. It's the poor mans steam cleaner lol works good though! Just make sure you vacuum out as much of the water as possible. You don't want it sitting on the sound dampening and rotting out your floor lol.
I use purple power degreaser diluted with some water in a spray bottle. Spray the spot, scrub, vacuum, repeat if neccessary.




---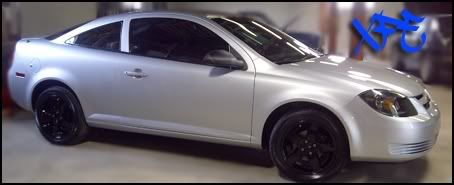 Posting Rules

You may not post new threads

You may not post replies

You may not post attachments

You may not edit your posts

---

HTML code is Off

---