Boredom Leads to Great Things...
---
so ive been off work for over a week... im so damn bored! so i decide to take my car to a local shop to get the tires re balanced and check the alignment. well, when i get to the shop i pull my car up onto the rack and it starts scraping really bad on the way up.. but no big deal, im used to this. so i get the car on the ramp and ghe guy from the shop is guiding me forward, he tells me to stop and get out of the car. so i do. he motions for me to come look at the front of the car, and when i get there i see that my front bumper is less than an inch from toughing the little lips to keep the car from rolling off. and i have to pull up another 5 inches to get my tires in the right place for the alignment machine to work... damnit!!! there is no just easing up and sliding my bumper over the lips because its about 3 inches higher than the bottom of my bumper.. well, i tell the guy "no big deal, ill just take the bumper off and come back" so i do.
my bumper is now off my car and im ready to take my car back to the shop. well wouldn't you know it, when i get back the shop is closed.. so i wait till saturday.
saturday morning my alarm does not wake me up and i sleep in till 11:30. so i rush to get a shower and get ready to take my car back to the shop, but they are closing up for the day as soon as i get there.. just my luck.. so i have to drive my car with NO BUMPER for the weekend.
monday morning i wake up bright and early and get ready to leave. i was out of the house by 8. when i get to the shop they already have another car on the rack and tell me it will be a while before they can get to me. and i should just come back at three. thats fine. i had some other stuff i could do. so i came back at three and the car was still on the damn rack..... they found something else wrong with it and had been working on it all day.. they tell me to come back in the morning..
tuesday.. im sick in the morning.. SCREW going ANYWHERE!!! so later on that evening im sitting on my front porch and have a wonderfull thought!!!!
my front bumper is currently sitting in my back yard, off of the car. the paint on it is all chipped up and it looks rather trashy to me..
ideas start going through my head...
my project has begun!
here is the progress so far.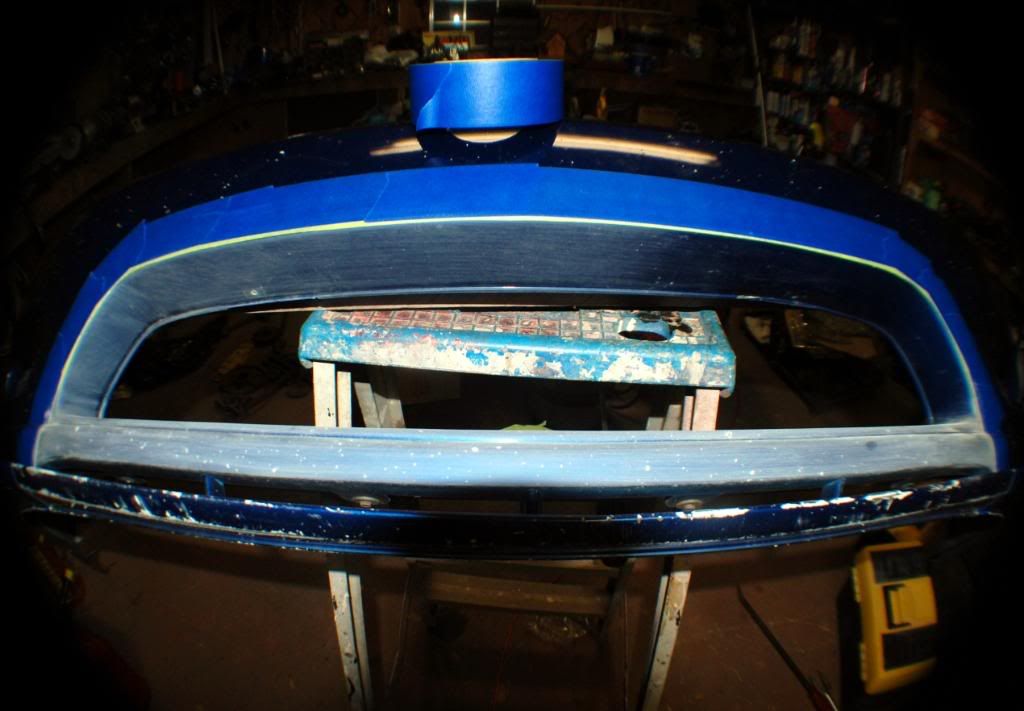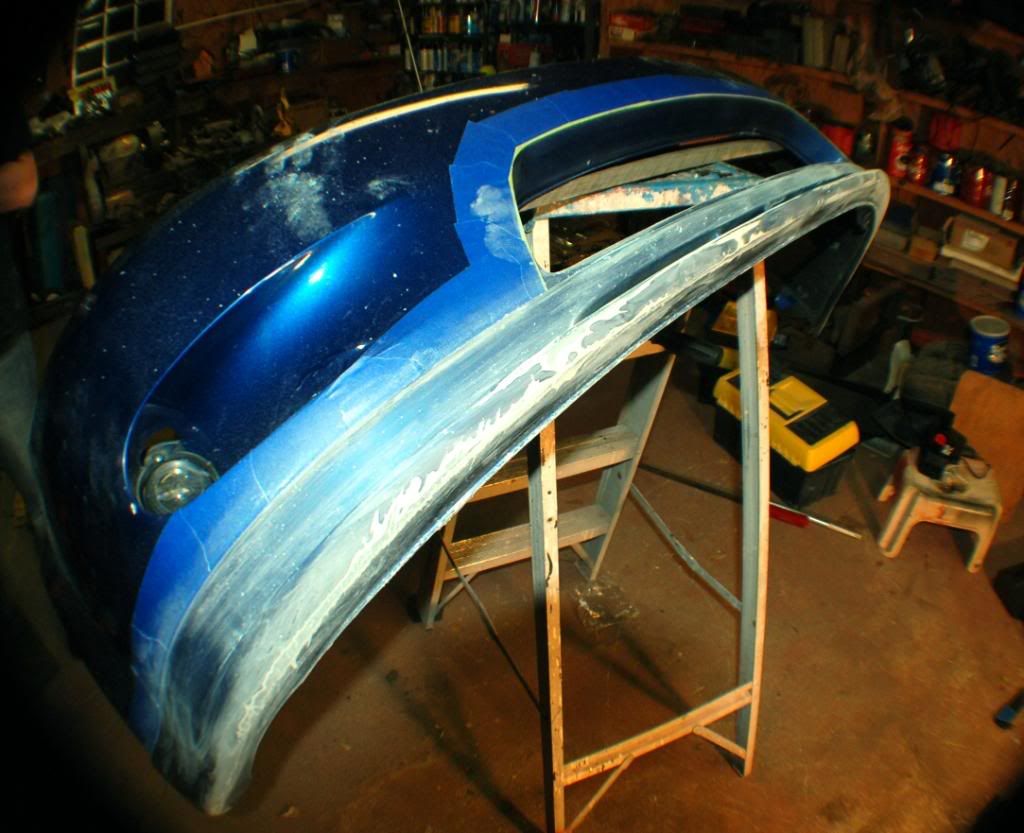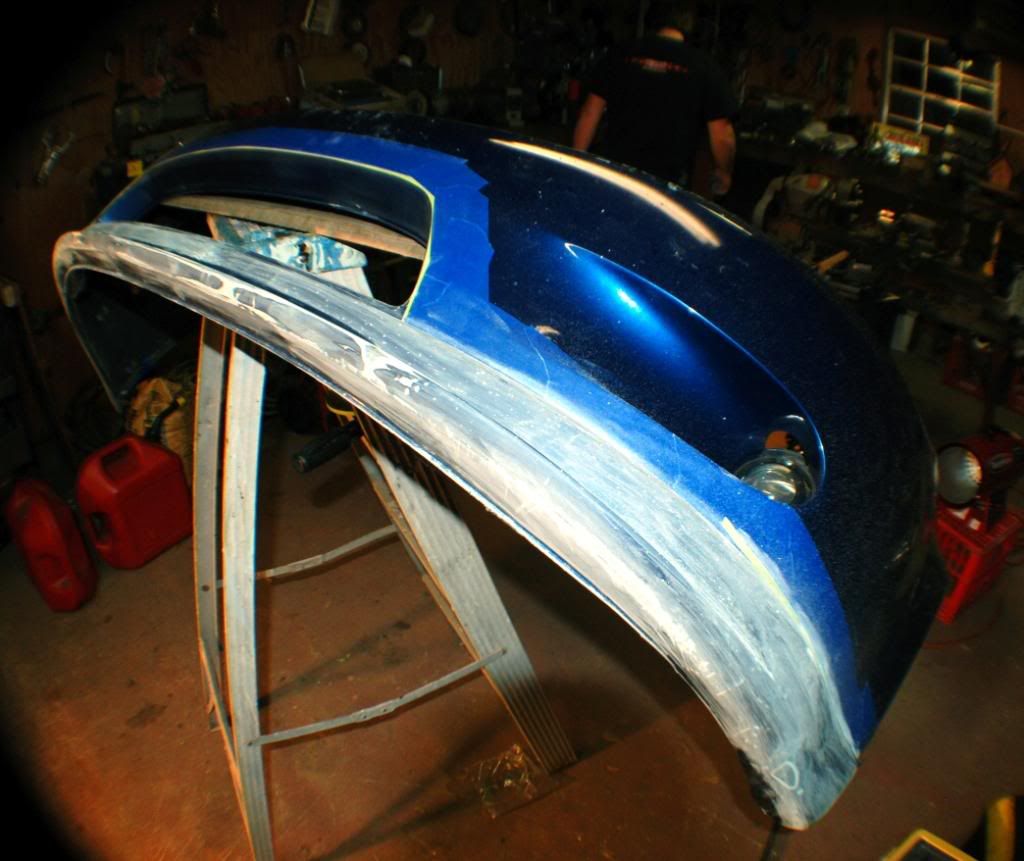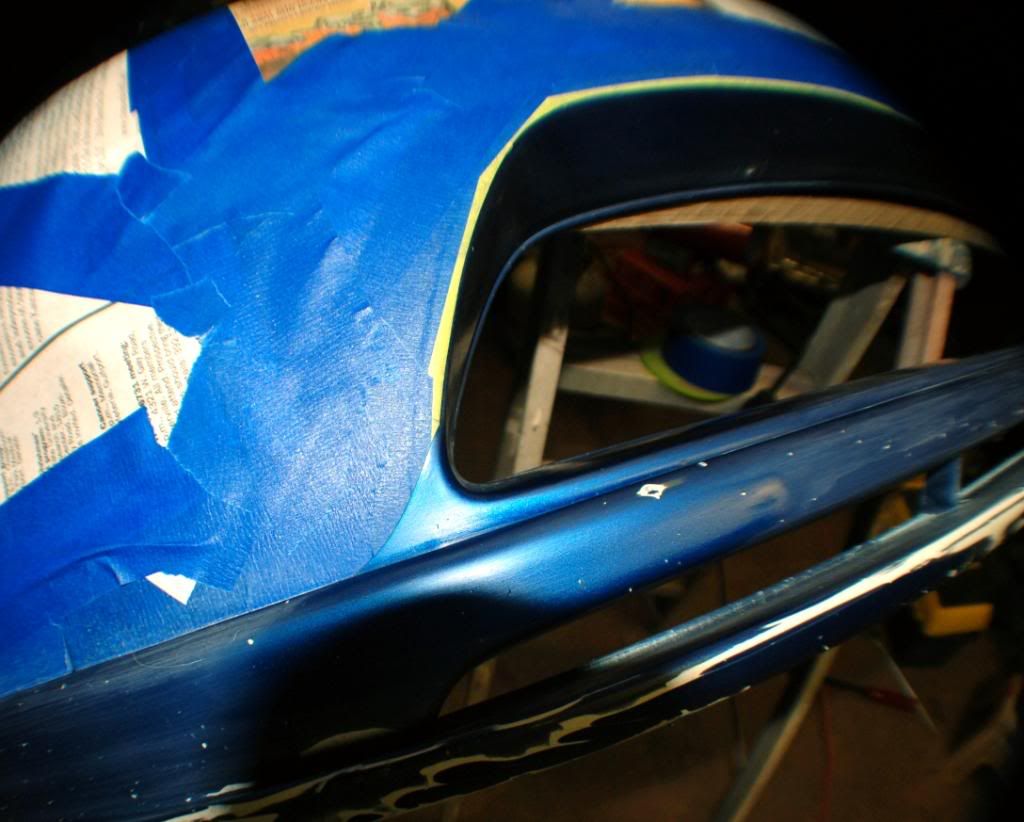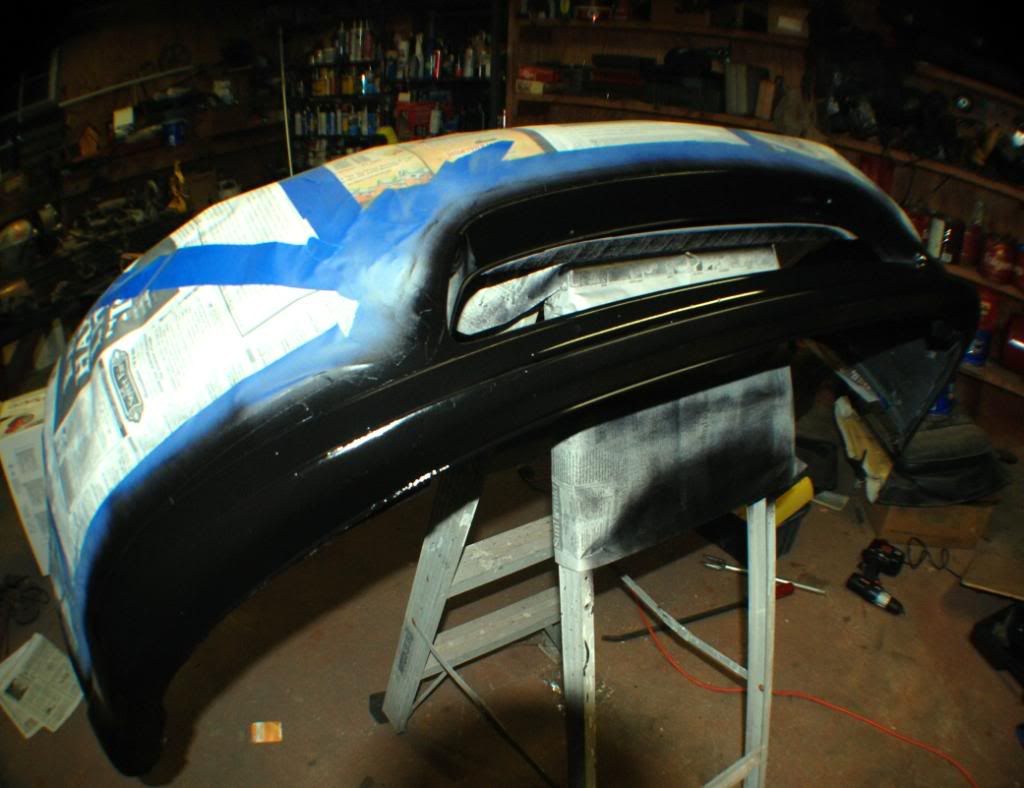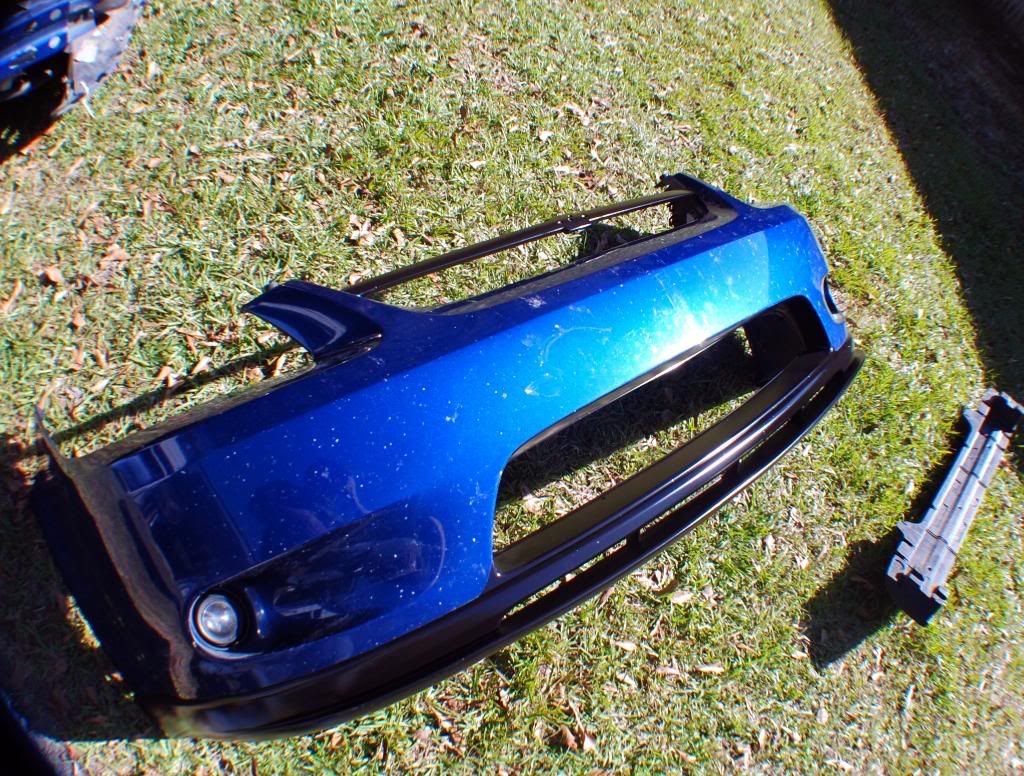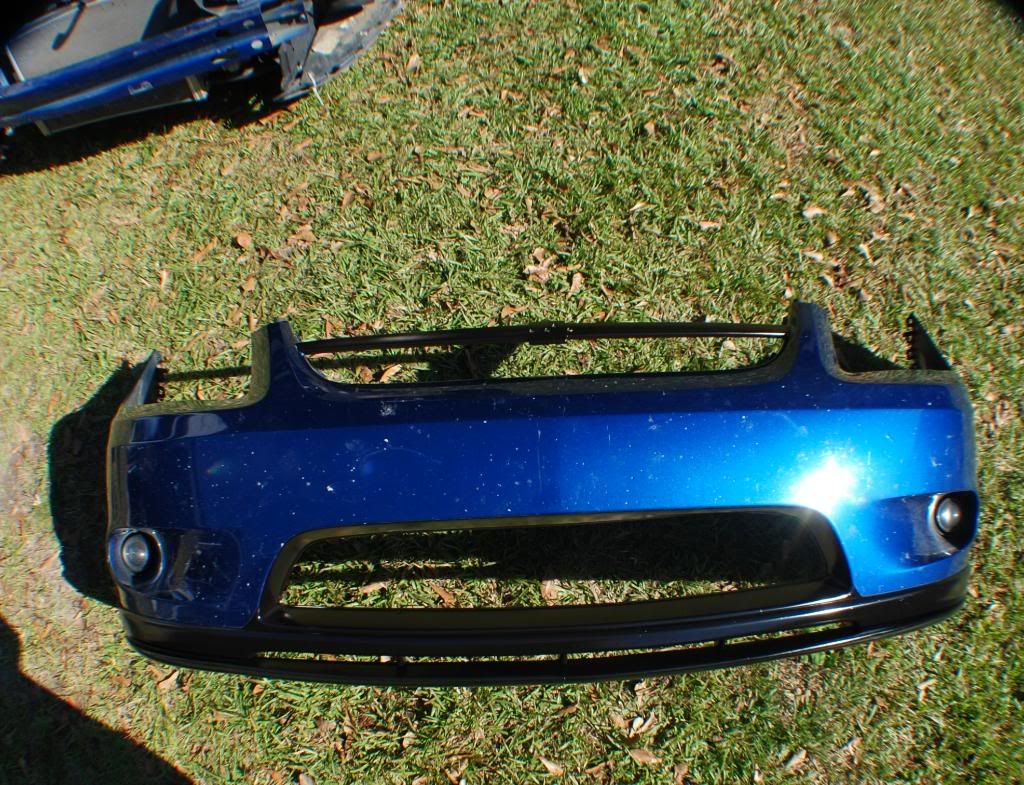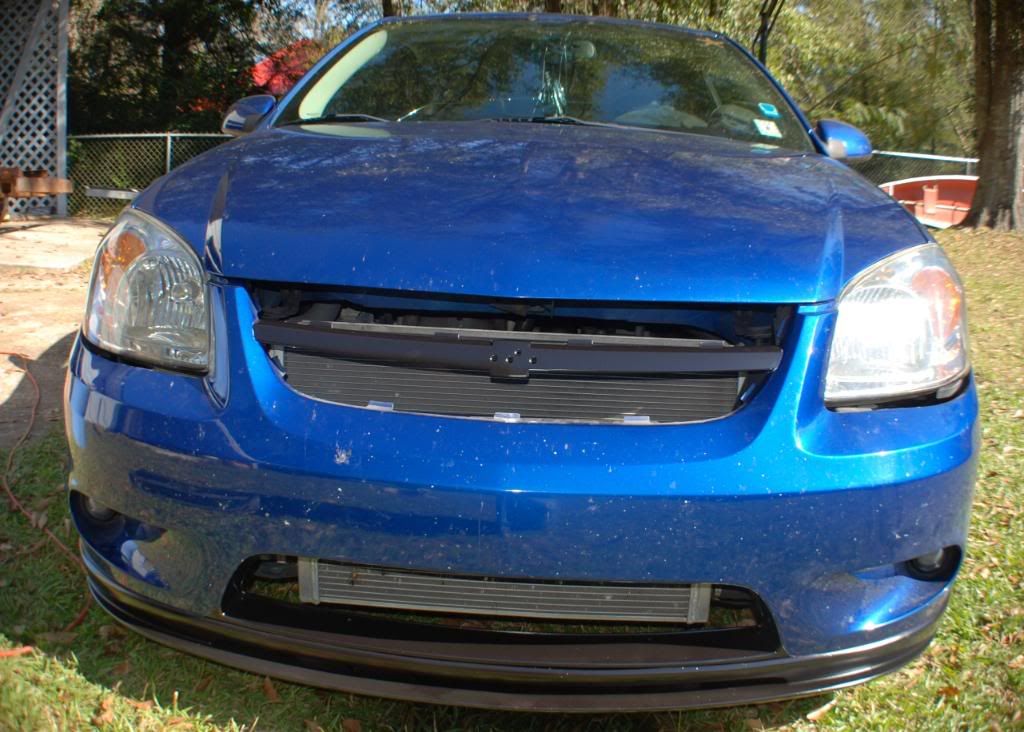 hope you enjoyed my story!
oh, and to finish you off, i still haven't got my car worked on. lol.
---

Just call me Mr.June____________________Flat Broke Mafia Member#2
ew so dirty compared to the sig pic, are just driving with no bumper right now?




this happends at chevy ALL THE TIME .. dude when the C6 first came out a customer brought his in for a alignment and the tec that pulled it in didnt look to c how close the bumper was... anywat he got up fine.. but the lip was sticking up on the rack and when he backed off he hit the lip and riped the whole front nose off the car...
---
mods... tinted taillights, 1000 watt alpine mono amp, 2 10 inch alpine type "r" subs, basspro slot ported box, xm radio, alpine 6x9 rear speekers, alpine 6.5 front speekers (both type "s",09SS front bumper and lip,black factory headlights, 12k foglights, 10k headlights, slp catback,fe5 suspension with sportlines,black carpet, painted plastics (black) huge custom pink monster sticker... and ofcourse.... BLACKED OUT!
yeah, driving with no bumper. and its really not that bad. alot of that is dust from sanding and bugs that ive hit. lol. ill take some better pics when i get the bumper back on and cleaned up.
---

Just call me Mr.June____________________Flat Broke Mafia Member#2
Cobalt Specialist
Join Date: Jun 2009
Location: eastern PA
Posts: 1,286
kinda like what you did - hard to tell tho b/c of how dirty it is - if had another pic like your sig to go on, that'd be good.
but yeah i like where you went with it.
do you have grills for it?
yeah, i have the stock grille. and ill have more pics like my sig in a week.
---

Just call me Mr.June____________________Flat Broke Mafia Member#2
Posting Rules

You may not post new threads

You may not post replies

You may not post attachments

You may not edit your posts

---

HTML code is Off

---