Small Question Could Be a Big Pain
---
I live in WV. And I have my tails nightshaded. The balt needs inspected this month will it pass?
This is lights off
This is lights on with no braking
Also this is at night so i will be gettin it inspected during the day so they may not see that the lights brighten from braking.
---
Mine passed, but the guy never really pays attention. I think it just depends on where you take it to.
yyeaah... those are a bit dark. Idk bout WV laws tho... mine got turned down for eyelids & a tint strip across the windshield. VA laws suck.... but, like dave said, it all depends where ya take it. Draggin frame is really illegal in VA (u know, minitrucks) and there's a place that my buddies go to all the time to get their minis stickered... haha, needless to say, i go there now.
Ya it should pass, my guy doesn't look at stuff like that tho. he just hooks up the obdII, does the emissions and says "all done".

As long as you take it to someone you know you should be good.




---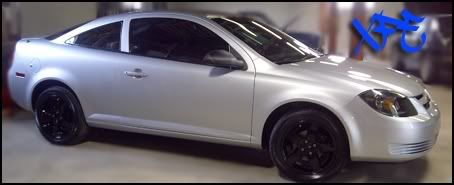 I just needed some opinions to give me some confidence that it wont' get rejected and make me have to sand it all off haha. I know guys that just check the tires and take your miles and slap a sticker on it. But sometimes if you catch em on the wrong day they will nit pick everything and reject you. I guess I'll just have to try my luck.
---
Forum Regular
Join Date: May 2009
Location: California, PA
Posts: 100
i got pulled over by a state cop about a month ago for it being too dark. he was cool n let me off but said lighten em a lil

i live in PA and the law is as long as you can see em from 50ft away and they are red your good
---
07 ls coupe, 5spd...20% tint in back, 35% tint driver and passenger..magnaflow..blacken bowties..chrome wheels...debaged....tinted head lights..niteshades tail lights..Ozzy
Posting Rules

You may not post new threads

You may not post replies

You may not post attachments

You may not edit your posts

---

HTML code is Off

---