Help on Debadge!
---
Okay so i am trying to debadge my car right now, and i got the letters off but i can't get the goo off! I tried goo gone and blow dryer but nothing is working :( any suggestions? also i tried to debadge my rear bowtie and when i pulled it off it came off fine but when i was pulling at the sticky stuff the paint came off... why?! also any suggestions on my door panel? i was just messing today and i accidentally loosened my door panel so when someone tries opening the door the panel gets stuck on the side! I NEED HELP D:
---
Forum Regular
Join Date: Apr 2010
Location: Elkin, NC
Posts: 167
its 85 outside right now and i tried that :/
---
I made a writeup on it like 3 years ago on here somewhere and I used Armour all Orange wipes and a blow drier and a white rag. t works great. Rub it with the white rag to roll up the glue. Then heat it up with the blow drier and then wipe it really good with the orange clean wipes. It works perfectly. As for the paint comming off???? IDK.
---

Cobalt Specialist
Join Date: Mar 2010
Location: Ohio
Posts: 1,056
I used turtle wax bug and tar remover, after scraping the majority of it off with my nail
---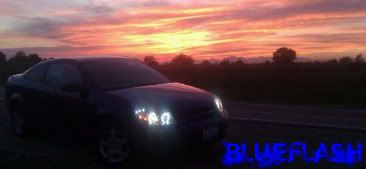 2006 Laser Blue LS -
Wrecked
Veteran
Join Date: Aug 2009
Location: Hardyville, VA
Posts: 670
That's why mine is staying on. I don't wanna take a chance on stuff like that. I don't like all the badges gone anyway. Just my opinion...
pencil eraser and paint thinner. done my share of body work, we use an eraser wheel. same material. dont be afraid to use the thinner, just don't dump it on and don't let it sit and you'll be fine.
---
Newcomer
Join Date: Dec 2009
Posts: 42
I just used some goo-gone and a string.. Came off all off with ease.
Forum Regular
Join Date: Apr 2010
Location: Elkin, NC
Posts: 167
welp, tried all of that and when i took off the glue it chipped some of the paint off, so i guess i'm going to advance auto soon and see if they have some touch up paint, of course the easiest mod becomes the hardest for me. fml
---
Posting Rules

You may not post new threads

You may not post replies

You may not post attachments

You may not edit your posts

---

HTML code is Off

---