Newcomer
Join Date: May 2010
Location: San Benradino, CA
Posts: 25
HID Help!!
---
so i just got sum hids on my cobalt. but mny high beams dont work. im a newby to the whole moding of the cars so idk wah i can do to fix it. plz help me :( balt brothers!!
check the hi beam fuse underneath ur hood
---
SOLD!
2.2 TURBOCHARGED. GT28 TURBO, 60# INJECTORS, WISECO PISTONS, EAGLE CONNECTING RODS, ZZP 3" DOWNPIPE, PACESETTER EXHAUST, K&N INTAKE, CUSTOM COLDSIDE PIPING, DEJON HOTSIDE PIPING, 2.4 INTAKE MANIFOLD,2.4 THROTTLE BODY, TRIFECTA TUNED.
Best Car Insurance | Auto Protection Today | FREE Trade-In Quote
Cobalt Specialist
Join Date: Mar 2010
Location: Ohio
Posts: 1,056
some HIDs are a High/Low kit which means they only have one setting, low beams, most say that it doesnt matter that they dont have high beams bc the lows are bright enough they dont need them. I know our HID vendor on the site sells a Bi-Xenon kit which is capable of low and high beams
---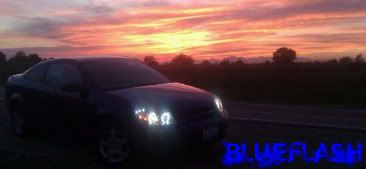 2006 Laser Blue LS -
Wrecked
Forum Regular
Join Date: Jan 2010
Posts: 197
I'm betting you didnt get an HID kit that has high beams.
---
he just got the low beam set. Thats what i got but im getting hi low bulbs just so i can pass inspection
---
My sig thanks to Gcobalt
yea more then likely you dont have High beams.
---
2006 Cobalt: Bolt On's
Veteran
Join Date: Mar 2010
Location: Dallas, Texas
Posts: 547
Posting Rules

You may not post new threads

You may not post replies

You may not post attachments

You may not edit your posts

---

HTML code is Off

---