DDM Fail
---
I need a good vent session. I bought raptor HID kit from DDM last month and it still hasnt got to me. I had to open a ticket bc i hadnt recieved the item and my order was still in the Process stage. So they got back to me on my ticket and told me they were out of stock and that my item would be shipped within the next week. then AFTER i opened a ticket and got a response, they send me an email that says my item is out of stock..... So i call them and after waiting on hold FOREVER i hang up and call back. And the guy on the phone is a total DOUCHE. he was very impersonal and talked to me like i was a retard. He was all like, your order is three weeks old not a month old.... I wanted to say, hey douche i said i ordered it last month not i ordered it a month ago.... So hes like the orders are being shipped today tomorrow and monday, and if you look at the site it says your order will be shipped sat the 15. So i was like thanks douche bye.......... So that means my raptor kit which i paid 20 dollars for priority shipping (2 day) will get to me three weeks after i ordered it. F*** DDM tuning, and whoever it was that bought their HID kit from them on this site and recommended them plz spare other ppl the suffering. Dont buy from DDM tuning!!!
I feel better now
---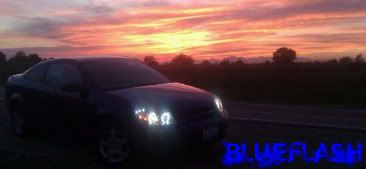 2006 Laser Blue LS -
Wrecked
well for one thing never pay more for fast shipping also if you read the site is says right on it that there out of stock and they will ship as soon as possbile i waited just also long but it was worth the wait. Next time dont get it ship faster and read the site a little more DDM is doing there best to get you item to you. i dont think there messing with you just to do it.

---------- Post added at 10:04 AM ---------- Previous post was at 09:57 AM ----------

Welcome to DDM Tuning

We are your source for the most advanced performance and styling options available. You will find no better quality or lower pricing on HID kits, DEPO Lighting, bumpers, or accessories.
We are proud to be distributors of the most prestigious manufacturers of automotive performance products including DEPO lighting, Eagle Eyes, Turner Motorsports, UUC, Apexcone, Active Autowerke, Audio-Link, Bilstein, H&R and many others as well as our own DDM manufactured products.

We are currently shipping 24 hours a day to catch up on backorders. We received our shipments after being cleared through customs May 12th and are doing everything possible to get as many orders out as we can.

With our upgrade, all customer information has been switched over, but order status prior to order number 85000 has not been transferred yet, please refer to the emails we send you for tracking and further information regarding orders placed on DDM Tuning v2. Your orders are not lost, they are in our internal system, and have yet to be pushed into our new database. Thanks for understanding!
---
My sig thanks to Gcobalt
Yea one of my friends just bought a kit, he said they told him it would be a while. back orders suck.
---
2006 Cobalt: Bolt On's
Could have went with our vendor here...




---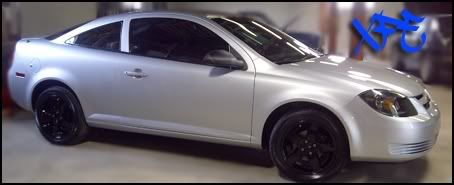 Cobalt Specialist
Join Date: Mar 2010
Location: Ohio
Posts: 1,056
should have mike, should have.... its not so much a big deal that they are out of stock and im waiting for my order. And they dont have many options for shipping the USPS 17 dollar 2 day shipping was actually my cheapest option. What made me so mad was the F-ing guy on the phone. He was a major jerk. I wish i would have yelled at him but im not like that unless i lose my temper...
---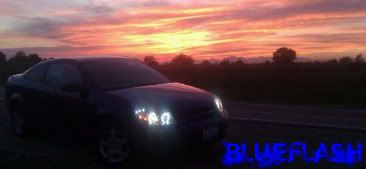 2006 Laser Blue LS -
Wrecked
Cobalt Master
Join Date: Aug 2009
Location: Bk, NY- USA
Posts: 1,648
priority shipping doesnt mean from the day u purchase. its the type of shipping that they select when they do ship it.
---
San Antonio Authorized Trifecta dealer
I do Work

Cobalt Specialist
Join Date: Mar 2010
Location: Pittsburgh, Pistolvania
Posts: 1,218
Overnight shipping is almost always a ripoff.
---
GM Stage II | 2nd Gen Projectors | 5000K Low Beams | 3000K HID Fogs | LED Tails| SS/TC Seats
▲RIP 2007 G5: Totalled 1/26/10▲
Contributor
Join Date: Mar 2009
Posts: 365
Quote:
priority shipping doesnt mean from the day u purchase. its the type of shipping that they select when they do ship it.
True
---
Posting Rules

You may not post new threads

You may not post replies

You may not post attachments

You may not edit your posts

---

HTML code is Off

---