Lights the Same for Every Year
---
new to my cobalt and to the forums! just bought 2010 black cobalt lt coupe about a week or 2 ago. ive been looking at aftermarket head and tail lights and on most of the ones that i find it says 05-07 or 05-08 cobalts or something similar, will these fit my new cobalt or is there a difference?

if there is can someone recommend some for a 2010
thanks in advance
Cobalt Master
Join Date: Feb 2010
Location: Middletown, PA
Posts: 1,928
Yep the aftermarket lights will fit any year. They are all the same.
Welcome to the forum!

Yes any headlight/taillight from 05-10 will work.




---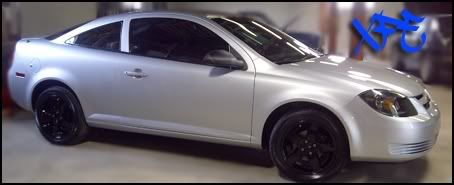 Forum Regular
Join Date: May 2010
Location: HOUSTON/SAN ANTONIO
Posts: 88
thanks alot, gettin tint today prolly get new lights soon and upload some pics
welcome
headlights/taillights will fit any trim coupe model, keep in mind that some newer models come with tinted headlights

edited
---
---
Last edited by arman14; 05-18-2010 at

09:16 PM

.
Cobalt Master
Join Date: Feb 2010
Location: Middletown, PA
Posts: 1,928
Also sedan tails do not fit a G5 coupe.
Cobalt Specialist
Join Date: Mar 2010
Location: Pittsburgh, Pistolvania
Posts: 1,218
If you're lookin at an OEM replacement, remember that 05-06 head lights have an amber cover over the turn signal bowl. The 07+ doesn't have this.
---
GM Stage II | 2nd Gen Projectors | 5000K Low Beams | 3000K HID Fogs | LED Tails| SS/TC Seats
▲RIP 2007 G5: Totalled 1/26/10▲
Posting Rules

You may not post new threads

You may not post replies

You may not post attachments

You may not edit your posts

---

HTML code is Off

---