Newcomer
Join Date: Apr 2010
Posts: 10
Stock Seat Cushion Cover is Loose
---
I have a 2006 Cobalt LS sedan and while cleaning today, I just noticed for the first time that the bottom front of the seat cover appears to be dangling loose just above the metal bar to adjust the seat position. The end of the cover has a bar that would appear to clamp on to a rim / lip or something underneath, but I couldn't find any such thing by feeling around. Any advice? I really don't want to take the whole seat cushion apart trying to fix this.
Forum Regular
Join Date: Sep 2007
Location: Jefferson County NY
Posts: 236
i re-covered the seats in my old sedan so i can tell you that the "bar" on the end of the fabric just clips onto the seat frame. you just have to feel around for it, its there trust me. it will be a pain in the butt getting it to clip back on but it will go. only advice i can give is that it'll be easier to take the seat out and do this so that way you can see the frame and therefore be able to see what you're doing
---

East Coast Cobalts: NY | Northern NY Cobalt Concepts |
Facebook
Cobalt Specialist
Join Date: Mar 2010
Location: Pittsburgh, Pistolvania
Posts: 1,218
Unbolt the seat and put it back on. Mine has been giving me fits too.
---
GM Stage II | 2nd Gen Projectors | 5000K Low Beams | 3000K HID Fogs | LED Tails| SS/TC Seats
▲RIP 2007 G5: Totalled 1/26/10▲
Cobalt Specialist
Join Date: Mar 2010
Location: Ohio
Posts: 1,056
hey my seat cushion dangles under there like that
i just ignored it but if it clips back on ill give that a shot tomorrow lol
---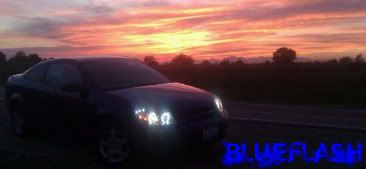 2006 Laser Blue LS -
Wrecked
Posting Rules

You may not post new threads

You may not post replies

You may not post attachments

You may not edit your posts

---

HTML code is Off

---