What to Do?
---
i have just recently got a 2009 ls coupe and need help with what to get. im trying to wow people but not trying to rice it out. HELP
Usually I would yell at the newbs and tell them to search (You should still do that tho)
But your from da 'burg some ima cut you a break.
Welcome to the forum BTW!
And check the links in my sig for anything and everything Pittsburgh Ecotec Related!
Check these out >>>
https://www.yourcobalt.com/forums/che...han-100-a.html
---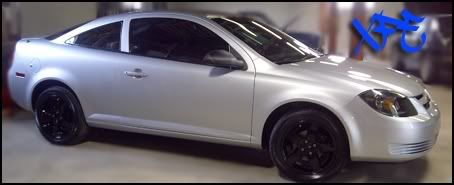 Cobalt Master
Join Date: Feb 2010
Location: Middletown, PA
Posts: 1,928
Lower it, Debadge, take off side moldings if you have them..

Put a nice clear coat on the dash trim if you have the dark gray. (I have pics in my show off thread)

No frat cans.
Newcomer
Join Date: May 2010
Location: Pittsburgh
Posts: 14
thanks guys i am doing some home work though i just dont know whats good and whats going to be shit lol def going to check out your sig xfe
Get Out The Sawzall

Cobalt Master
Join Date: Apr 2010
Location: Sewickley, Pa
Posts: 1,856
Pittsburgh is growing stronger.
Just so you know it is an inside joke, Pittsburgh and the surrounding area seems to have the biggest presence on this forum.
There is a meet at the Sonic at Pittsburgh Mills Mall up RT 28 at 4pm tonorrow night. Come out if you are not doing anything. There is a thread about it. Link is in XFE's sig.

Look in the how to section, there is alot of info there.
Debadge: Free if you have some fishing line, hairdryer and alchol
Shorty Antenna: free if you have paint
Lower that thing: $125 for Ksports
Posting Rules

You may not post new threads

You may not post replies

You may not post attachments

You may not edit your posts

---

HTML code is Off

---